BLACK FRIDAY PROMOTION DATE:11/30-11/25
MOST VERSATILE STAND MIXER: It comes with blender, sausage stuffer, pasta dies, BPA splash guard and four dishwasher-safe beaters: dough hook, mixing blade, flat beater, egg whisk.

MIGHTY PERFORMANCE: 650W Powerful Performance with 6 speed settings

5.3 QUART MIXING BOWL: The removable transparent splash guard gives you clear access inside the 5.3 qt brushed stainless steel bowl, enough capacity to mix dough for 9 dozen cookies or 4 loaves of bread in a single batch

THE PERFECT HOUSEWARMING OR WEDDING GIFT IDEA: Surprise your loved ones with an elite housewarming, wedding, anniversary or birthday gift by choosing the Litchi robust and eye-catching all-in-one stand mixer! The convenient, time-saving and elegant design will surely have them ecstatic!

100% DELICIOUS FROSTING & COOKIE DOUGH OR YOUR MONEY BACK: Rest assured that your investment is 100% risk-free, since our stunning stand mixer is backed by our 30-day full money back guarantee and our exclusive 2-year warranty! What are you waiting for? Indulge yourself!
LITCHI 5.3 QUART STAND MIXER SILVER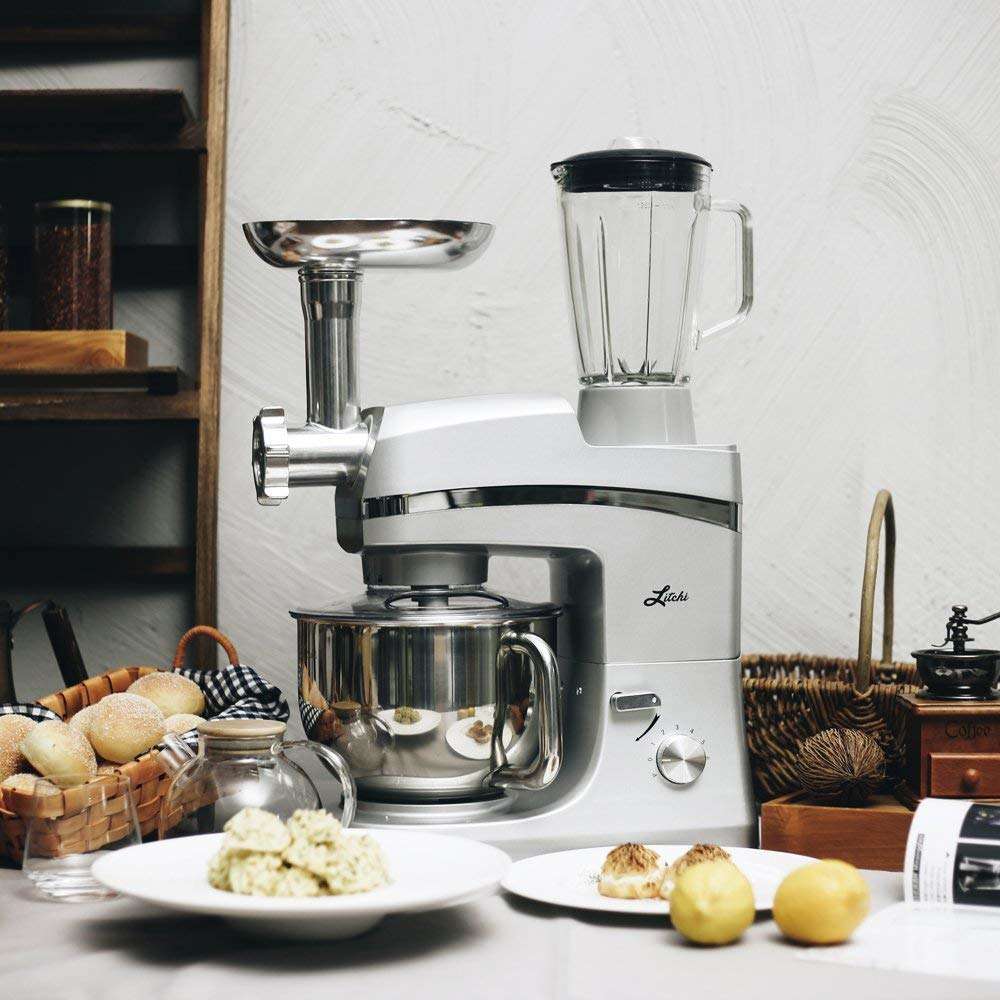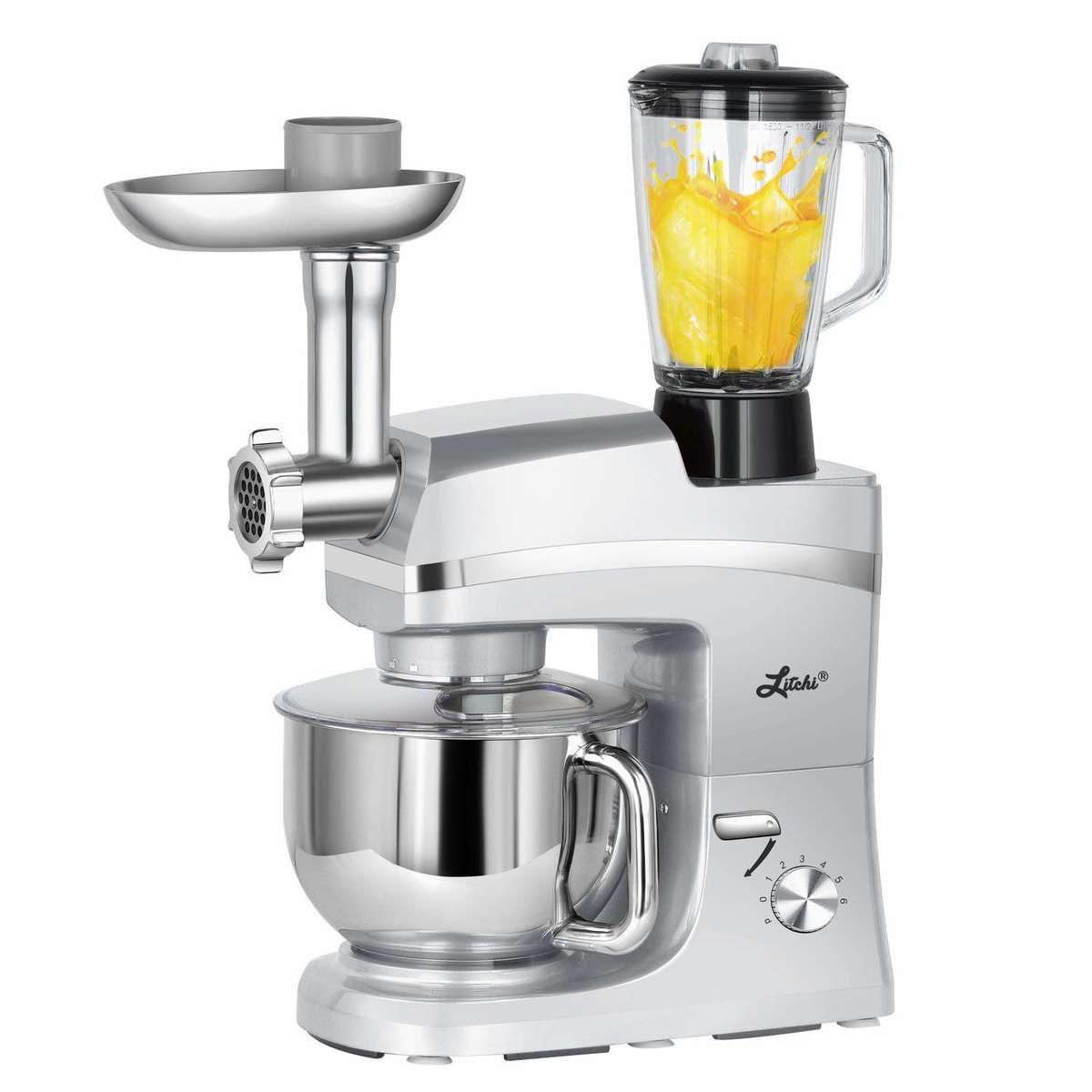 Litchi 5.3 Quart Stand Mixer, 6 Speed Tilt-Head Stand Mixer
650w powerful motor
5.3 quart stainless bowl
6 different mixing accessories
A piece of splash guard
UL certificated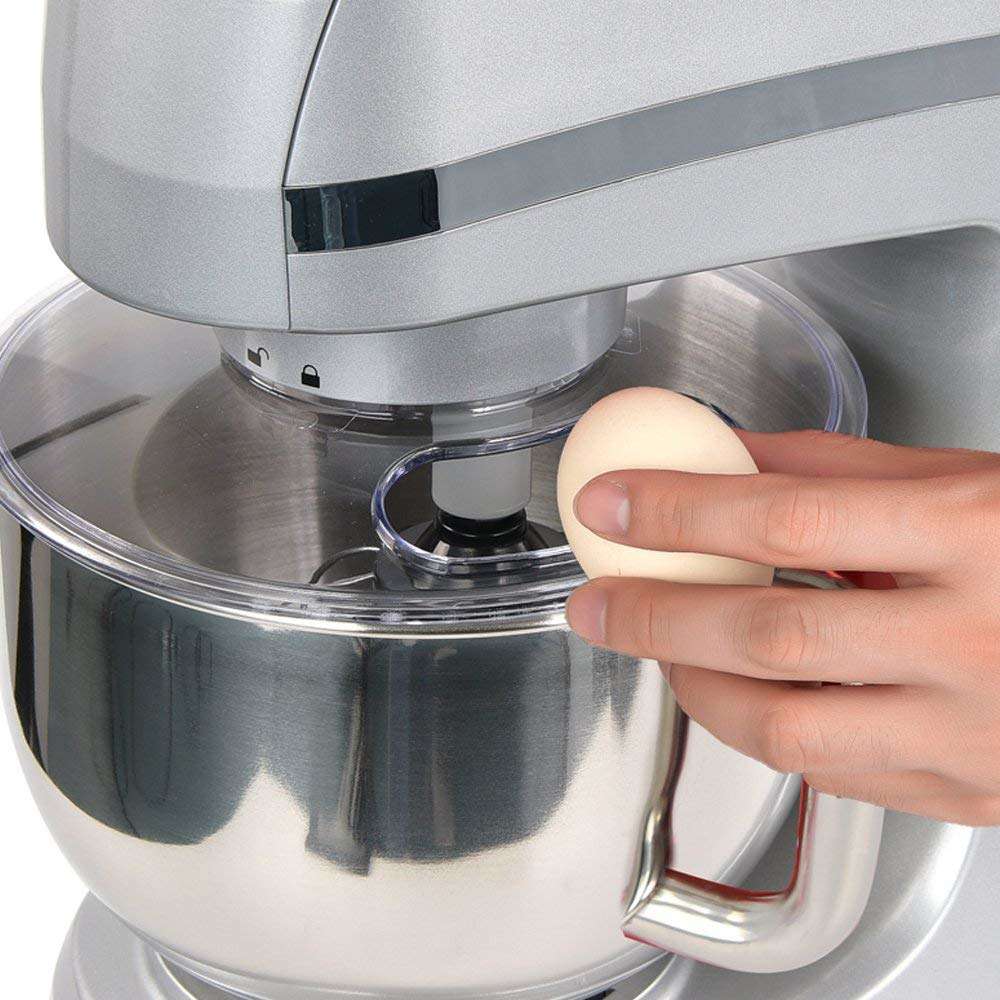 Splash Guard
The splash guard with a unique charging opening design helps keep lightweight ingredients like flour from flying out of the bowl when you're mixing. The splash guard is dishwasher safe.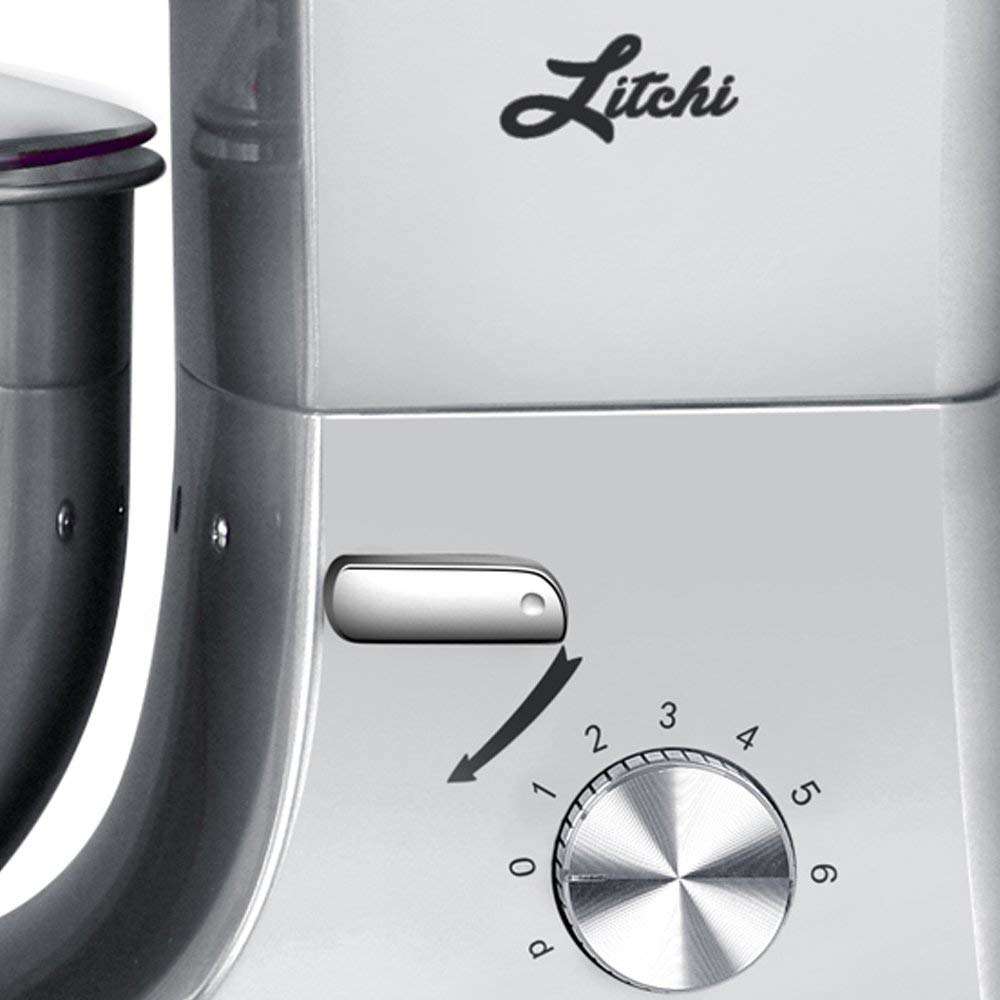 6-Speed Motor
6 speed with pulse function can be stirred from fast to slow to ensure perfect mixing effect every time.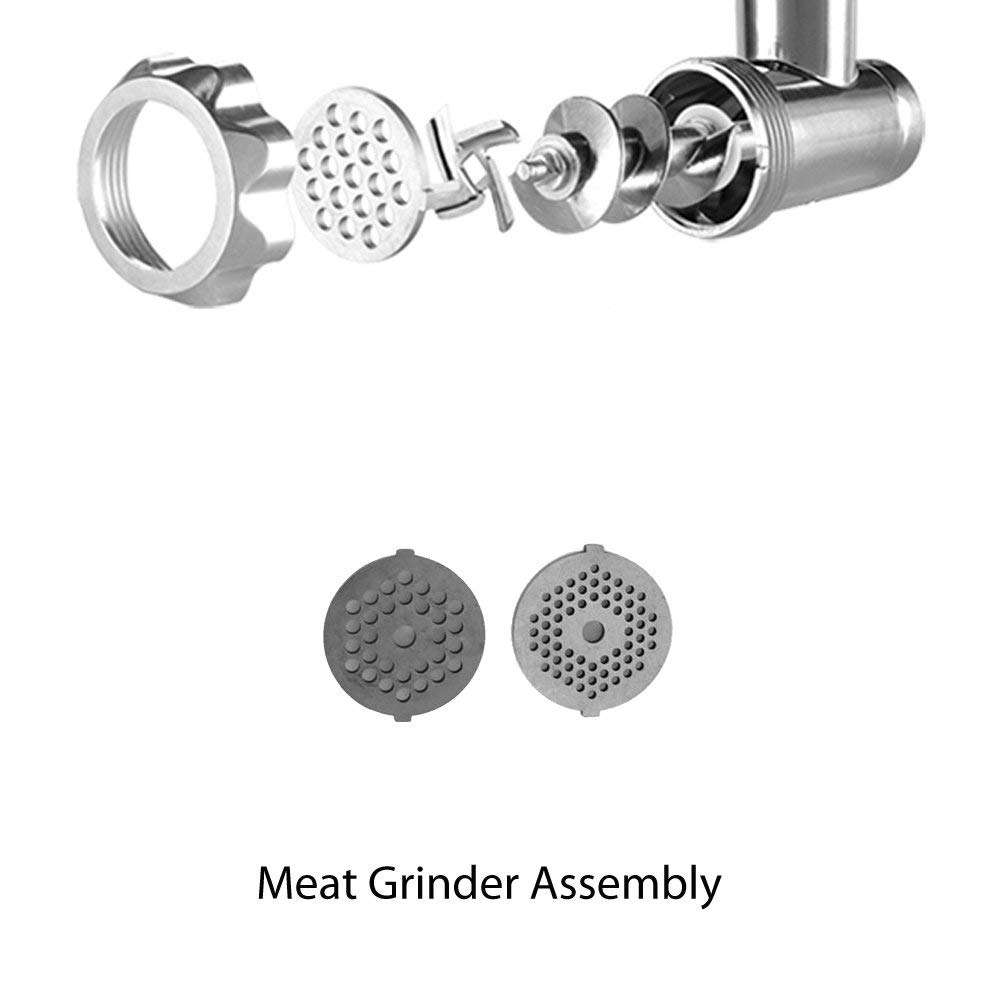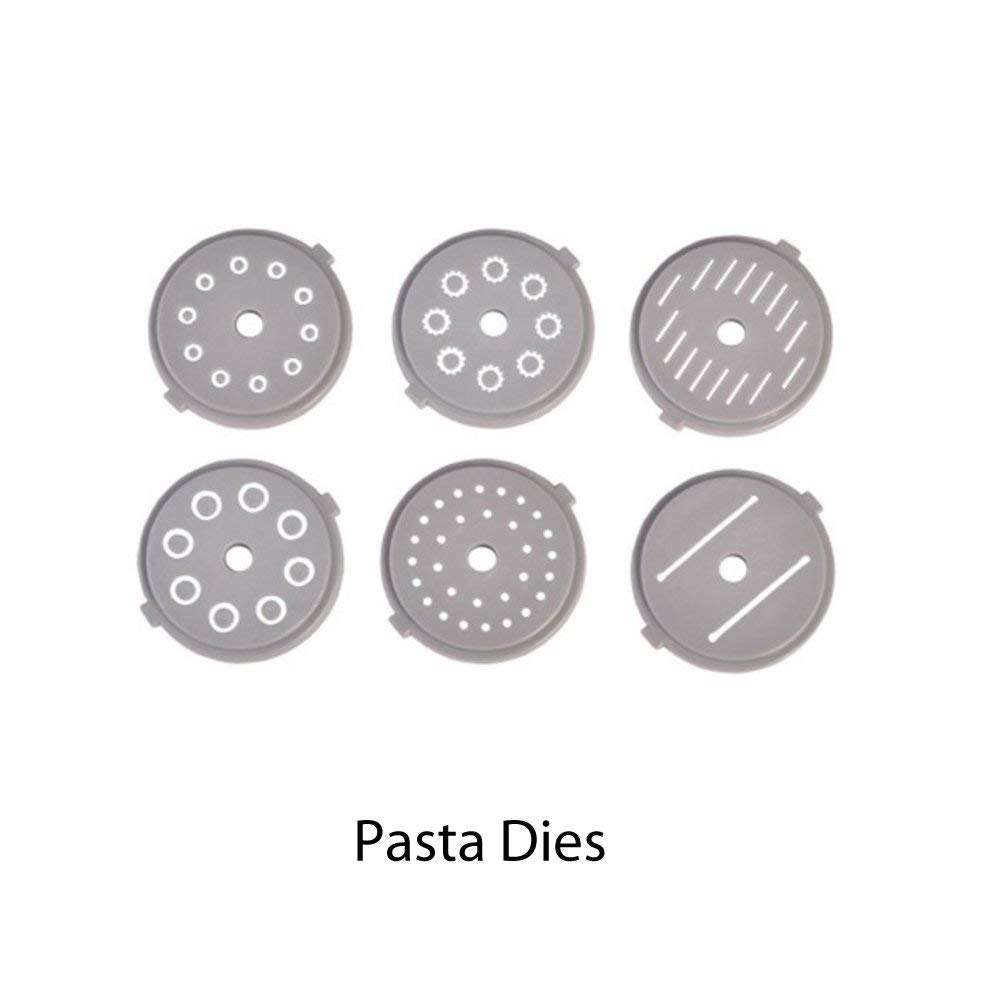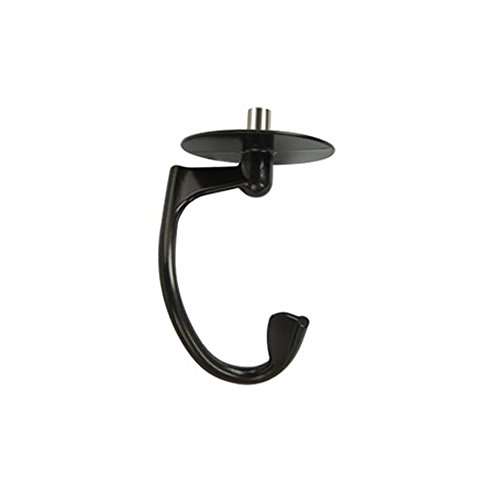 It is easy to stir and knead yeast dough by imitating the shape of hand and mixing with planetary orbits, which saves time and energy of kneading. (Slower speeds provides more power and suggest lower speeds)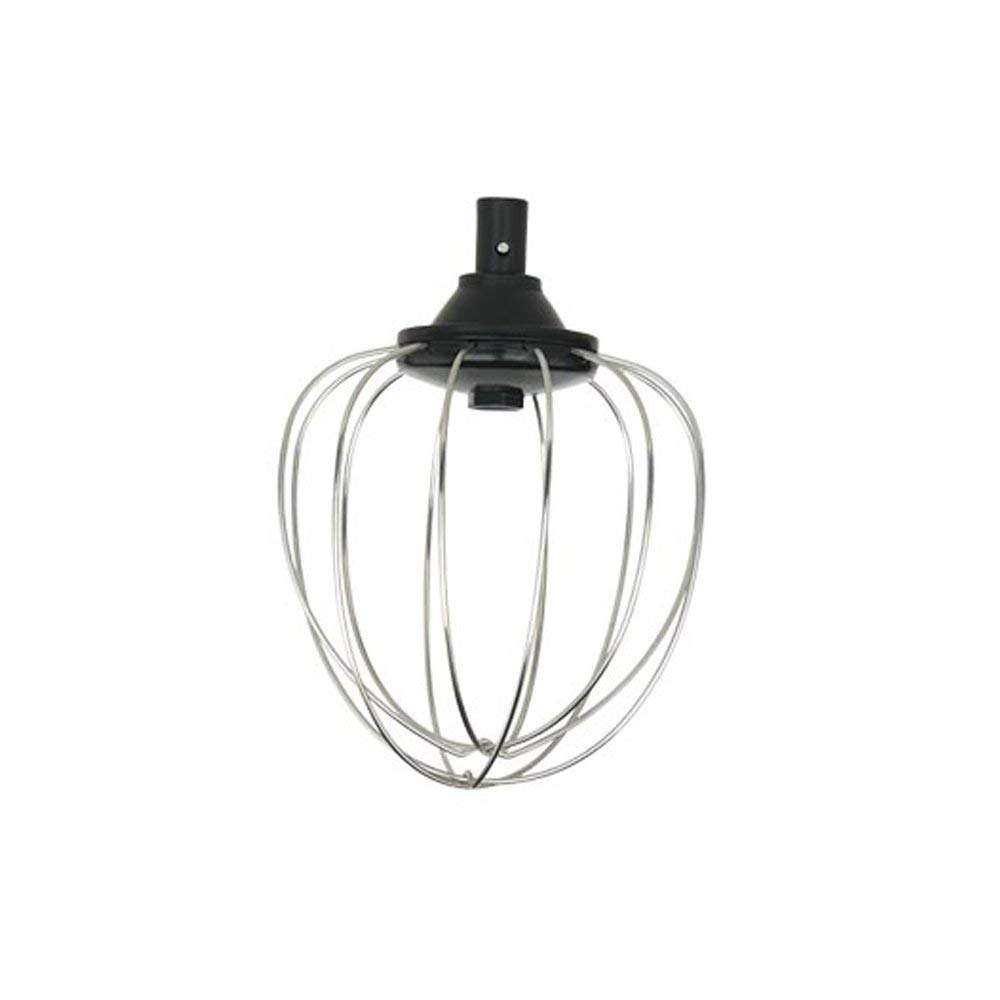 The professional spherical and multi wire stirring paddles design enable the air enter in during the mixing process and achieve the fluffy perfection effect. (Faster speed brings greater inertia, and the use of high speed is recommended.)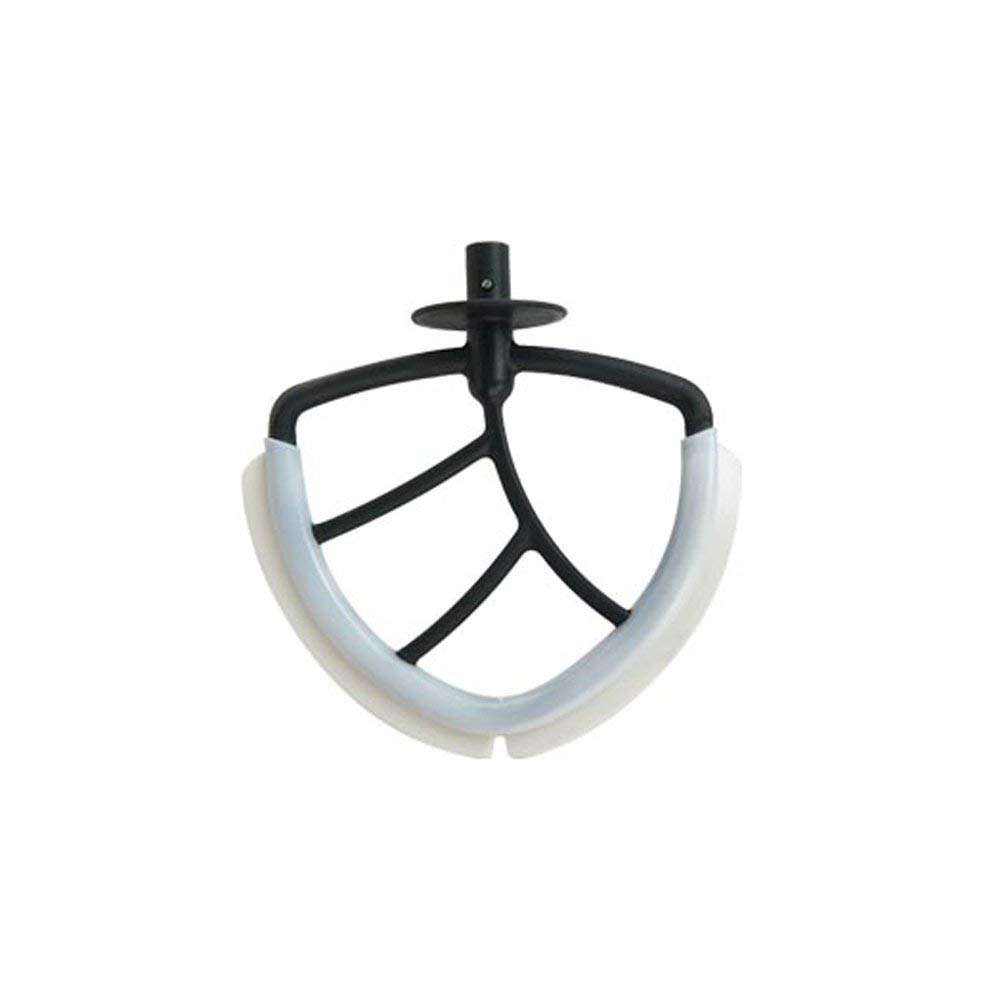 The flex edge beater is equipped with a layer of silicon outer edge, which can help you scrape the sticky food on the mixing bowl wall. It is a good helper for the baker.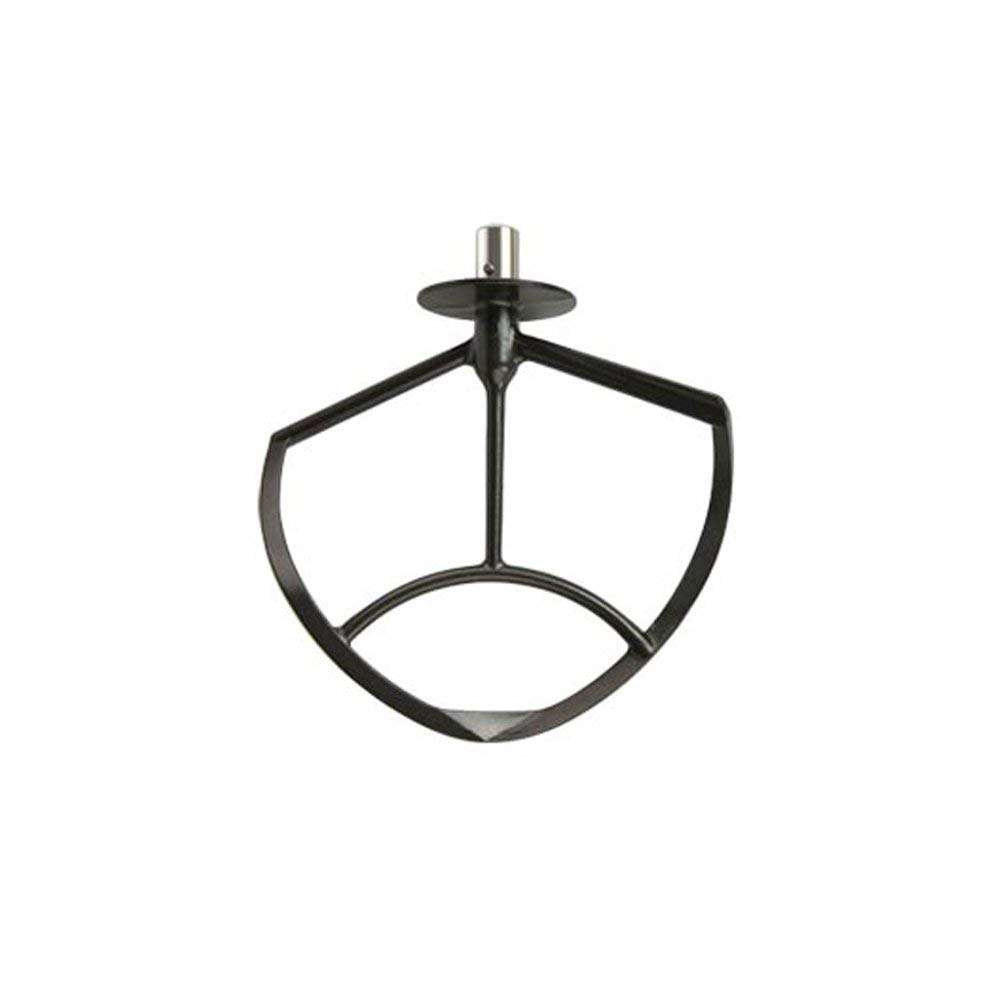 The unique corner shape design and the middle "Y" structure that Is design for quickly and thoroughly mashing potatoes, mixing cake batter and cookie dough and so much more.
Amazing and Easy to use!!
I was really hesitant to try a mixer brand that I hadnt tried before or even heard of but I am SO happy i took a chance on this mixer. I have made cakes and cookies and more in the three weeks I have had it and each recipe turns out amazing. The mixer is definitely a bit louder than a Kitchen Aid but I dont mind that. I really like the bowl of this mixer. It is sturdy and looks like it wont bend under use. The splashguard was hard to get off the first time but now it comes off and on like a breeze. The beaters, whisk and dough hook clean easily. The best part is that all removable pieces are dishwasher safe! Definitely glad I took a chance on this mixer.
5 starswonderful quality stand mixer!
this is a wonderful professional quality stand mixer. it is very heavy duty, but is not extremely heavy in weight either and is compact enough that it fits in your lower cabinets. the attachments that come with are 4 and they are great quality and do exactly what they are supposed to do. the motor seems to be strong and blends up even the thickest of dough's. i have used 6 times now and do not have any issues at all. cleans out very easily without issues. nice silver color blends with your kitchen appliances if you leave it on the counter. i have made common baked good and doughs and this thing makes my job tons easier and lots of less work spending time, compared to hand mixing. it also has a great cover with a small hole where you can add ingredients while it is turning and mixing for you. it creates much less splatter, if any at all. this thing is truly worth the money i paid and i have been very pleased. it is great priced, compared to other heavy stand mixers with the brand name tag, and holds up extremely well over use.
also the customer service i have received from litchi was outstanding. they are very quick to respond and will literally help out in any way necessary to make sure you are completely satisfied. they sent me 1 extra pastry attachment because the silicone was peeling in 1 area and i received the replacement very promptly and the replacement was 100% perfect. the company updated me with the tracking number and stayed in touch with me very receptively from the start to the finish, so they are A+ for customer service in my opinion. thank you again LITCHI !!!
I absolutely love this mixer
Just used this tonight to make angel food cake. I absolutely love this mixer, I used to have a Kitchenaid that met an unfortunate end. I was going to buy another one until I saw this one. The biggest selling point for me was the additional attachments, something I would have to pay extra for with Kitchenaid. The body of this machine is plastic but it has a powerhouse motor. My cake came out better with this then with my old mixer. I can't wait to try out the other attachments. I would definitely recommend this item.