BLACK FRIDAY PROMOTION DATE:11/22 00:00-11/30 24:00
MOST VERSATILE STAND MIXER: It comes with blender, sausage stuffer, pasta dies, BPA splash guard and four dishwasher-safe beaters: dough hook, mixing blade, flat beater, egg whisk.

MIGHTY PERFORMANCE: 650W Powerful Performance with 6 speed settings

5.3 QUART MIXING BOWL: The removable transparent splash guard gives you clear access inside the 5.3 qt brushed stainless steel bowl, enough capacity to mix dough for 9 dozen cookies or 4 loaves of bread in a single batch

THE PERFECT HOUSEWARMING OR WEDDING GIFT IDEA: Surprise your loved ones with an elite housewarming, wedding, anniversary or birthday gift by choosing the Litchi robust and eye-catching all-in-one stand mixer! The convenient, time-saving and elegant design will surely have them ecstatic!

100% DELICIOUS FROSTING & COOKIE DOUGH OR YOUR MONEY BACK: Rest assured that your investment is 100% risk-free, since our stunning stand mixer is backed by our 30-day full money back guarantee and our exclusive 2-year warranty! What are you waiting for? Indulge yourself!
Litchi 5.3 Quart Stand Mixer Red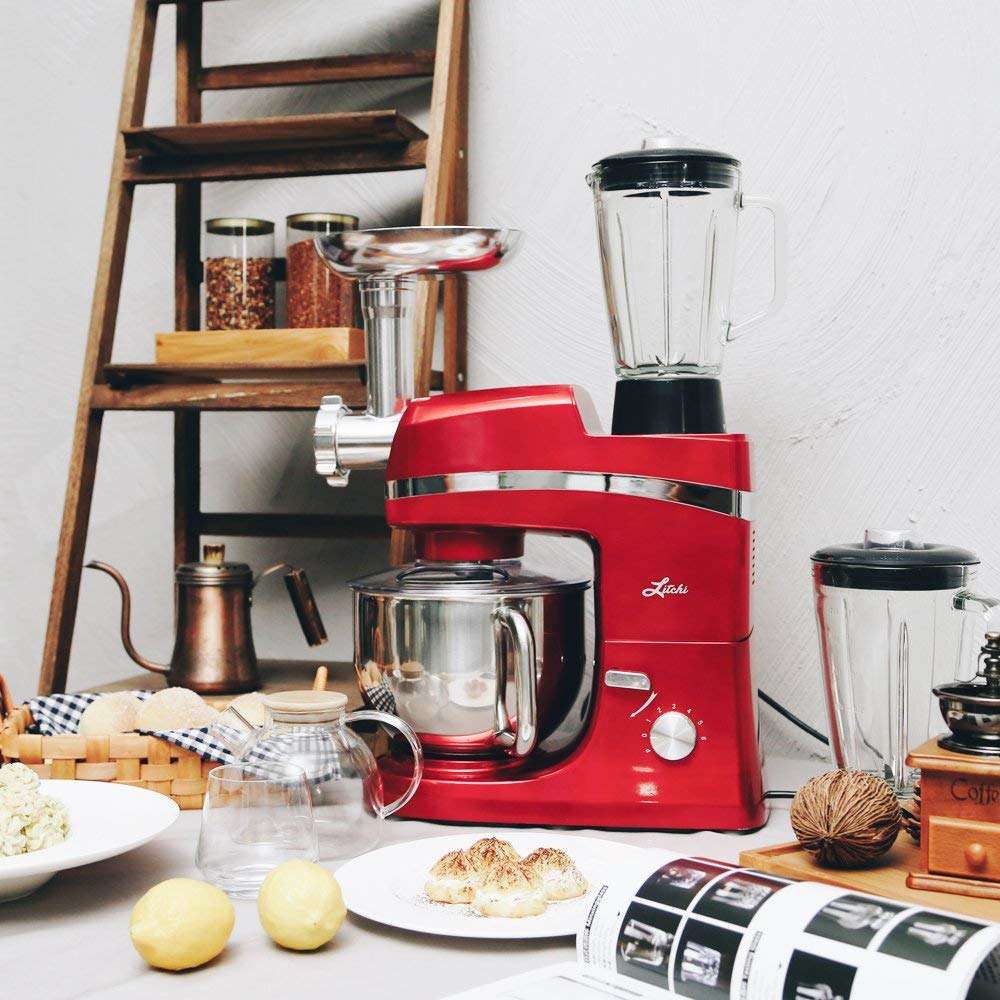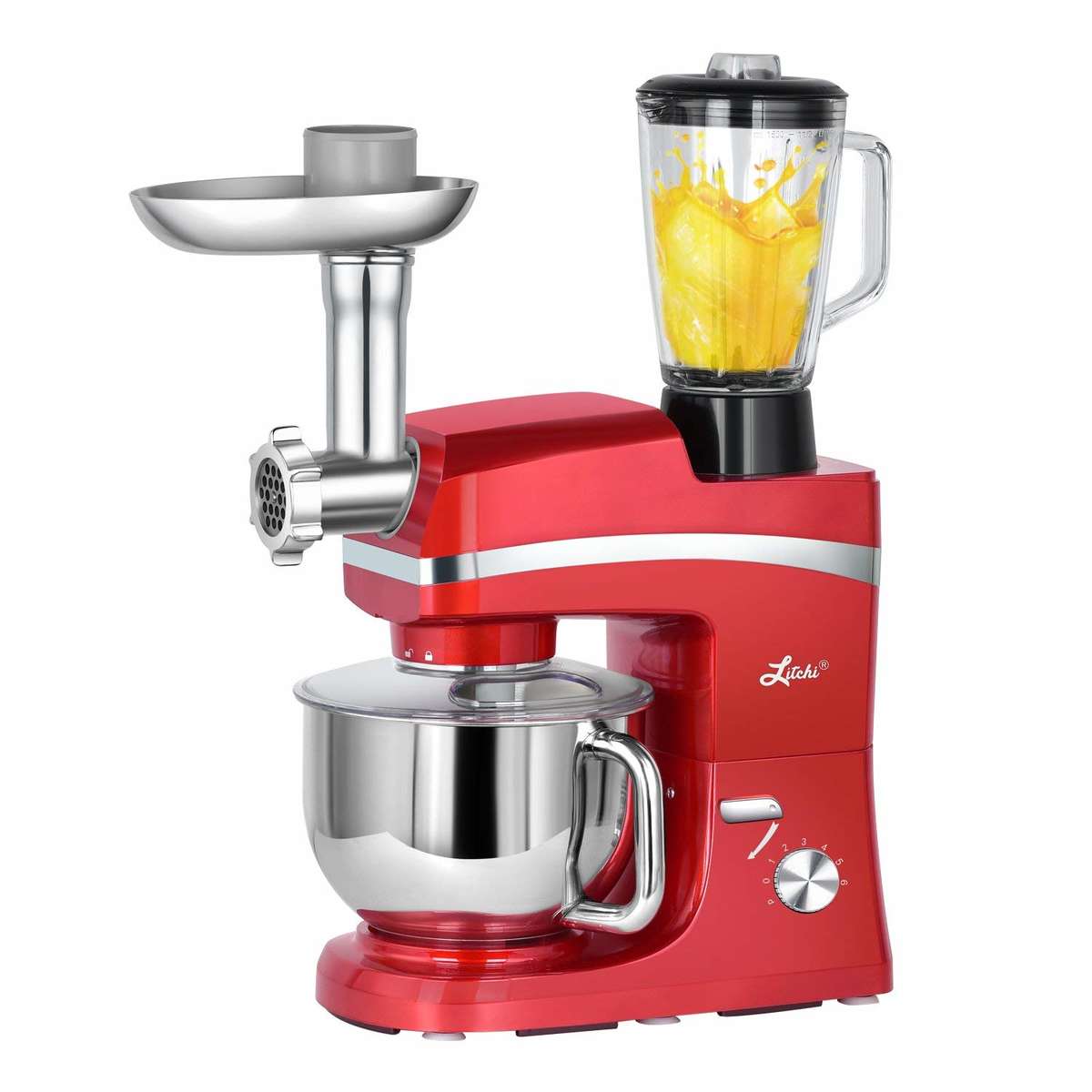 Litchi 5.3 Quart Stand Mixer, 6 Speed Tilt-Head Stand Mixer
650w powerful motor
5.3 quart stainless bowl
6 different mixing accessories
A piece of splash guard
UL certificated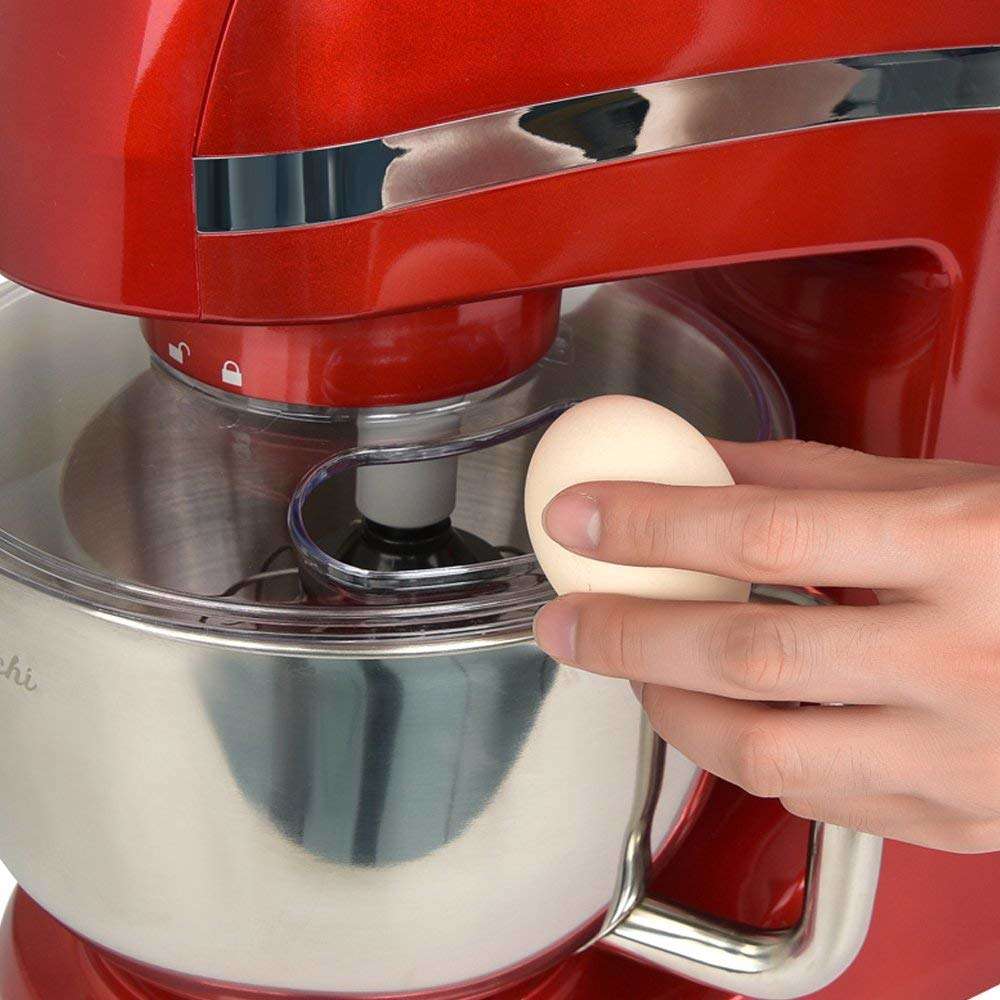 Splash Guard
The splash guard with a unique charging opening design helps keep lightweight ingredients like flour from flying out of the bowl when you're mixing. The splash guard is dishwasher safe.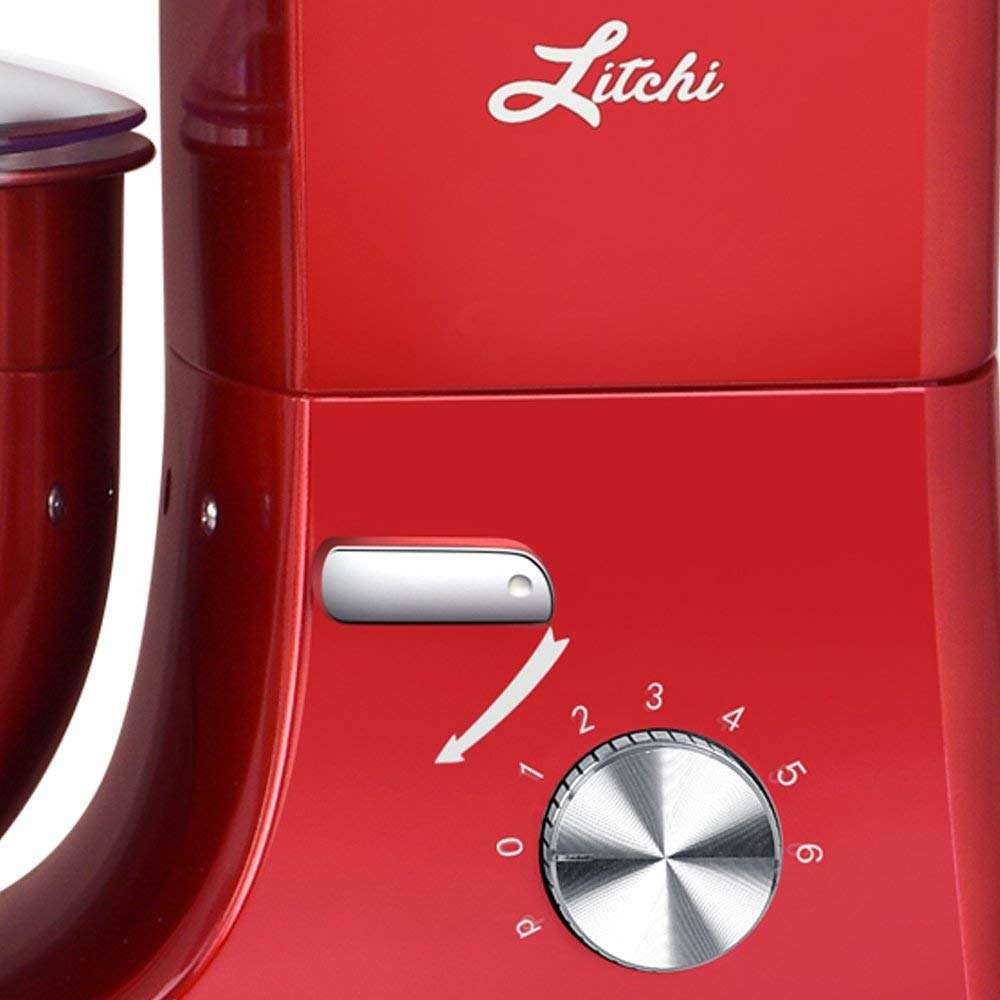 6-Speed Motor
6 speed with pulse function can be stirred from fast to slow to ensure perfect mixing effect every time.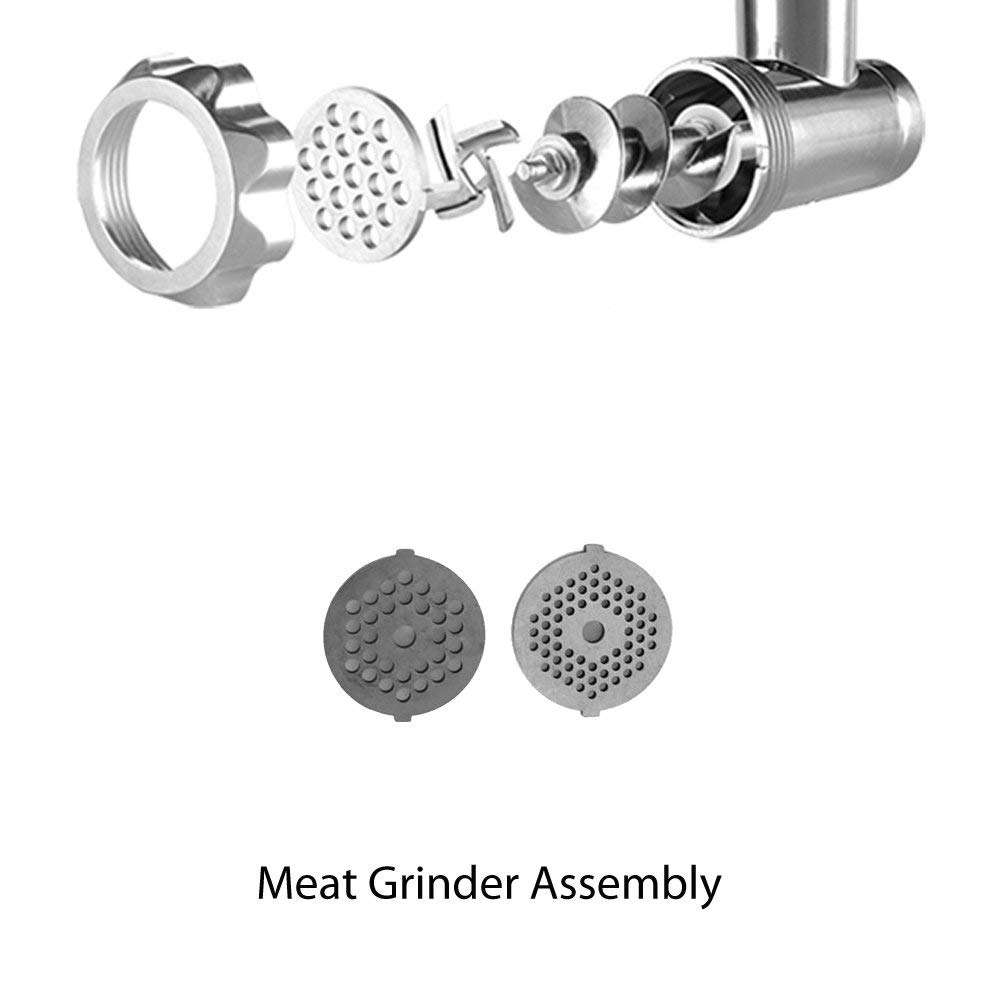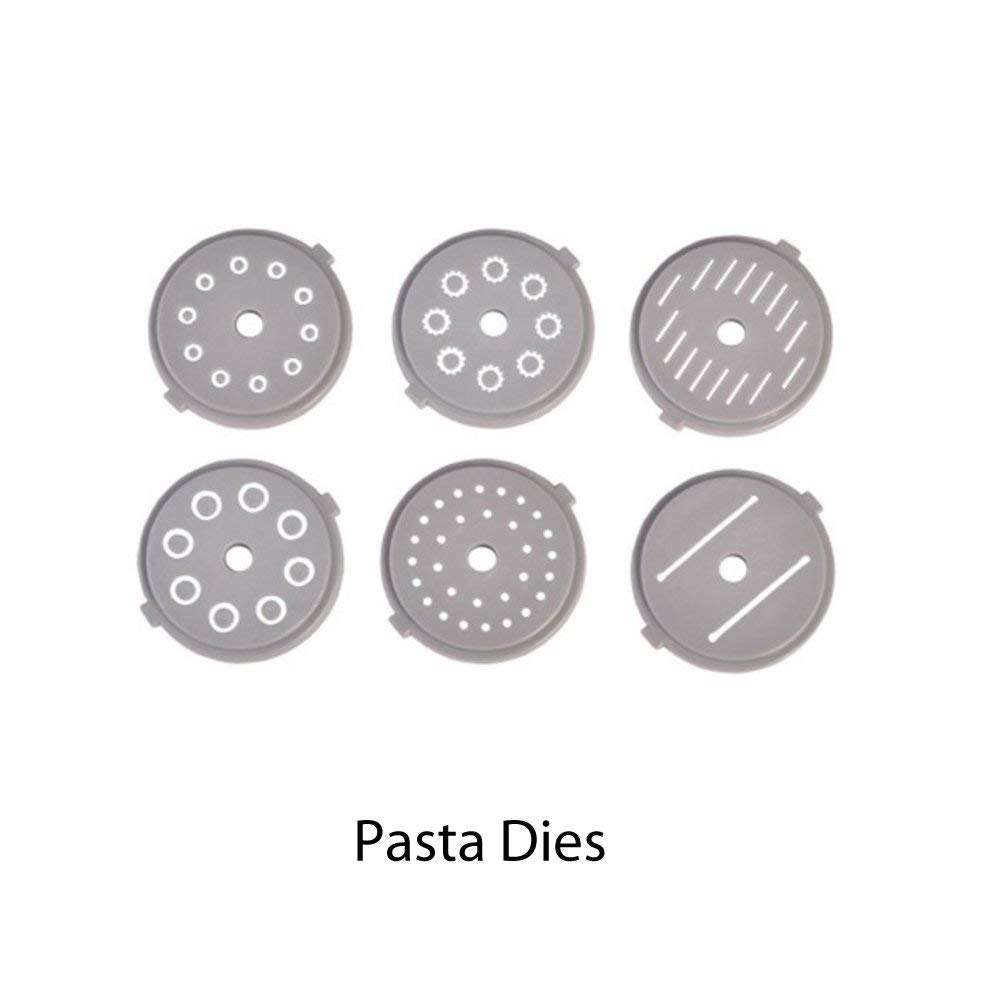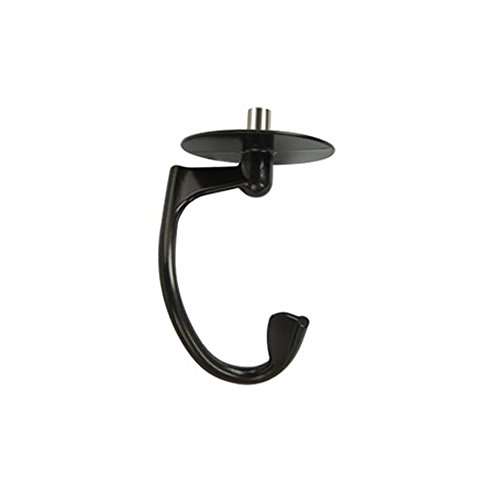 It is easy to stir and knead yeast dough by imitating the shape of hand and mixing with planetary orbits, which saves time and energy of kneading. (Slower speeds provides more power and suggest lower speeds)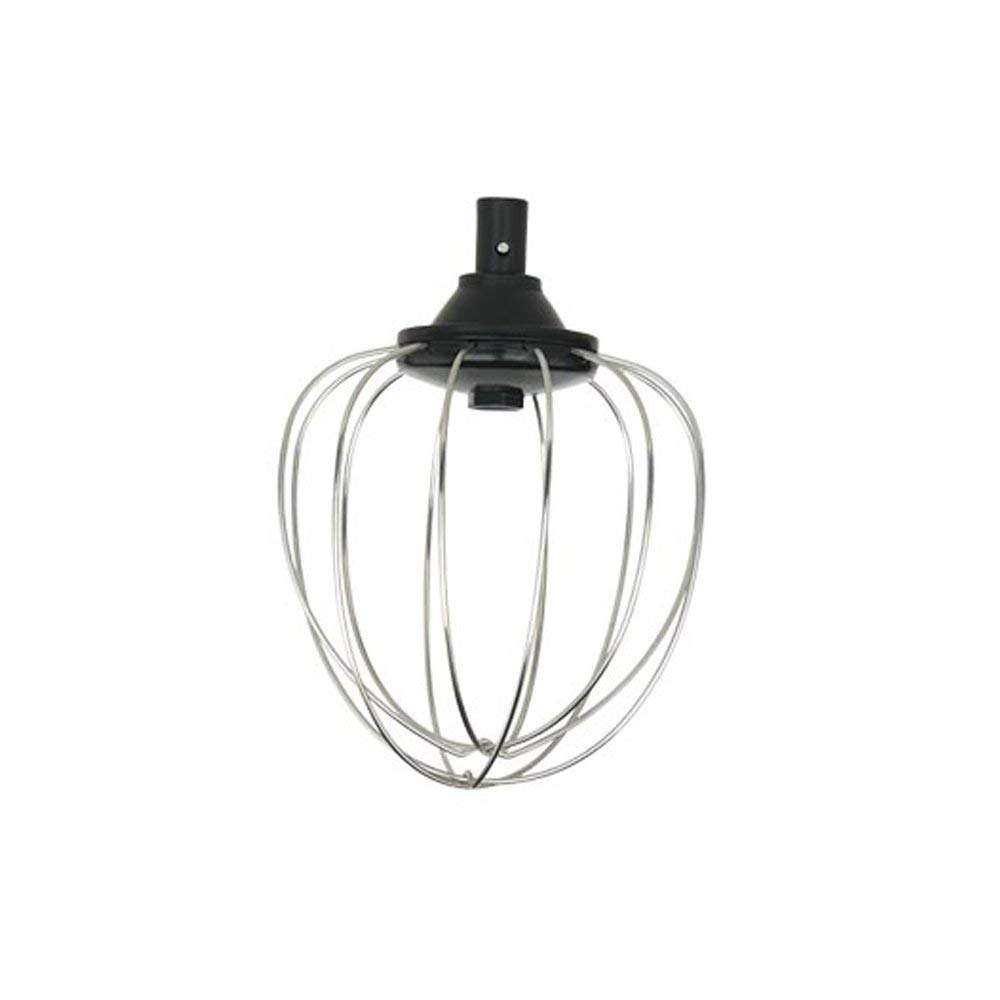 The professional spherical and multi wire stirring paddles design enable the air enter in during the mixing process and achieve the fluffy perfection effect. (Faster speed brings greater inertia, and the use of high speed is recommended.)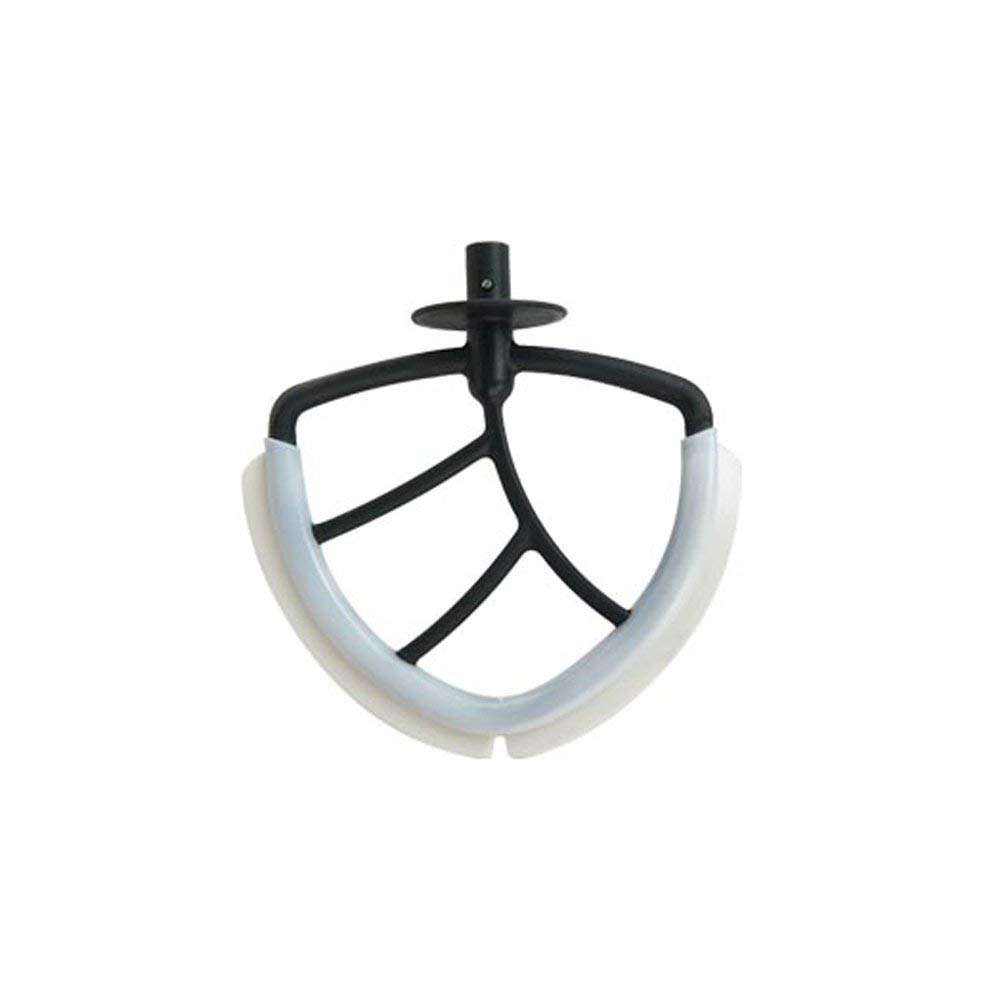 The flex edge beater is equipped with a layer of silicon outer edge, which can help you scrape the sticky food on the mixing bowl wall. It is a good helper for the baker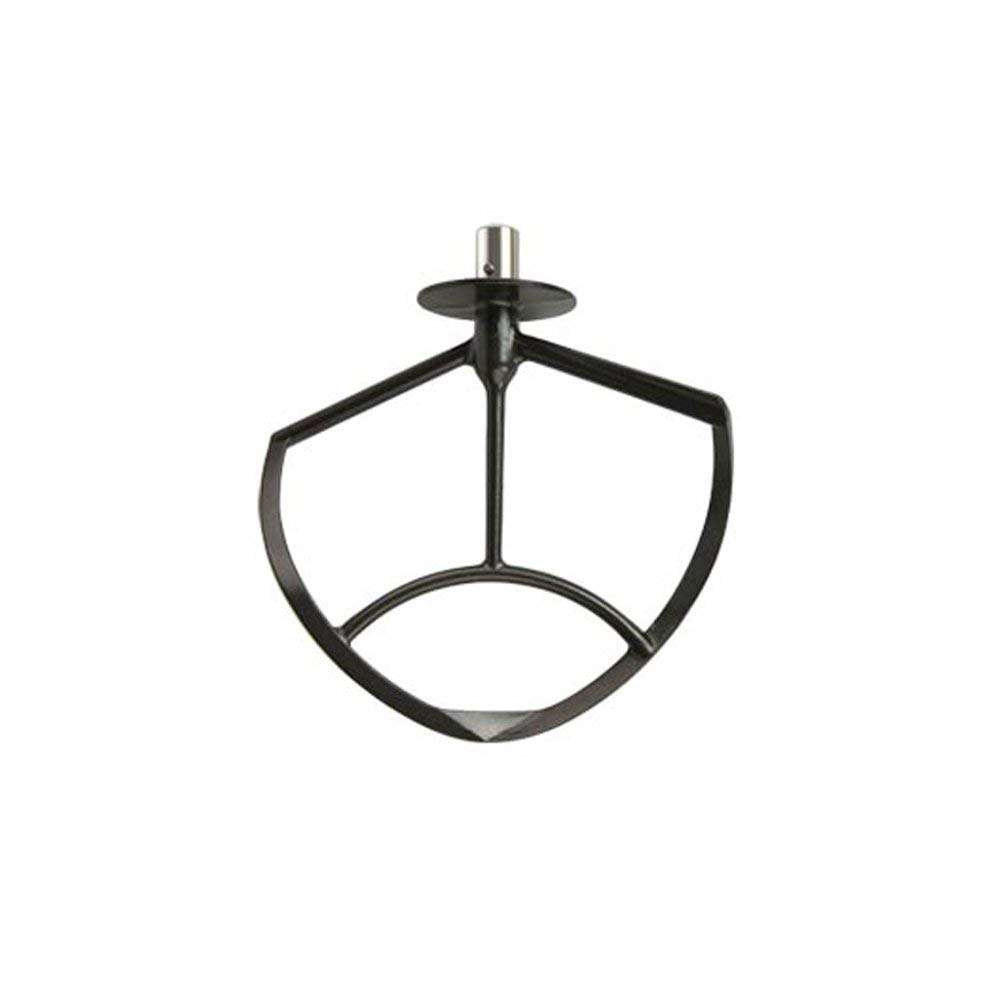 The unique corner shape design and the middle "Y" structure that Is design for quickly and thoroughly mashing potatoes, mixing cake batter and cookie dough and so much more
Worked like a charm
Used it on Peanut Butter, Oatmeal & Chocolate Cookie dough this past weekend. Worked like a charm. Just what I needed to make these cookies!
I've wanted one for a very long time now.
Make sure the CAUDAL COVER OR BLENDER is properly put on the mixer. Safety switch is there!
Story time!
So I received this and opened it up to test it out and see what all it comes with! To my surprise, it would not turn on no matter what I did. I read through the instructions and all that jazz but nothing. I messaged customer service and they arranged for a new one to be sent to me. I got it and this time went straight to the mixer and plugged it in to turn it on. Nothing. Customer service ended up having to explain to me that there is a tiny switch where the blender/caudal cover goes to that serves as a safety switch. I put it on and BAM, it came to life.
Moral of the story: Actually I don't know. But for this blender, PUT ON THE COVER/BLENDER.
Customer Service: 10/10.
It seems to be mostly a plastic piece of equipment but it is surprisingly sturdy. Time will tell its durability.