【POWERFUL 750W COOKING AND 1000W MIXING & 10 SPEEDS CONTROL】Litchi 7.4 Quart Cooking Stand Mixer allows you to cook right in the stainless steel (#304) mixing & heating bowl. Up to 10 speeds settings with pulse function makes it easy for nearly any task from baking prep to mincing meat or making an icy juice for the summer.

【AWESOME VERSATILITY】Includes multiple useful attachments that a stand mixer could ever have: meat grinder, 1.6 quarts/1.5L glass blender jar, sausage stuffer, dough hook, mixing blade and whisk. BPA free splatter shield cover that is safer and easier to add ingredients while mixing!

【EASY TO USE LCD CONTROL PANEL】User friendly LCD control interface offers manual and auto control mode: setting speed, time and temperature manually or simply turn to auto mode and select from 9 pre-set modes. Just as easy as that!

【SUPER LARGE 7.4 QUARTS MIXING BOWL & 3.1 QUARTS COOKING CAPACITY】 Allows for max 6.6lbs mixture, and 3.1 quarts cooking capacity enables you leaven dough, stew soup right in the bowl.

【ORDER WITHOUT ANY RISK! 】

R

egister the product for 30 day money back guarantee and our exclusive 2-year warranty!!
Mix & Cook 7.4 Quart Stand Mixer on Litchi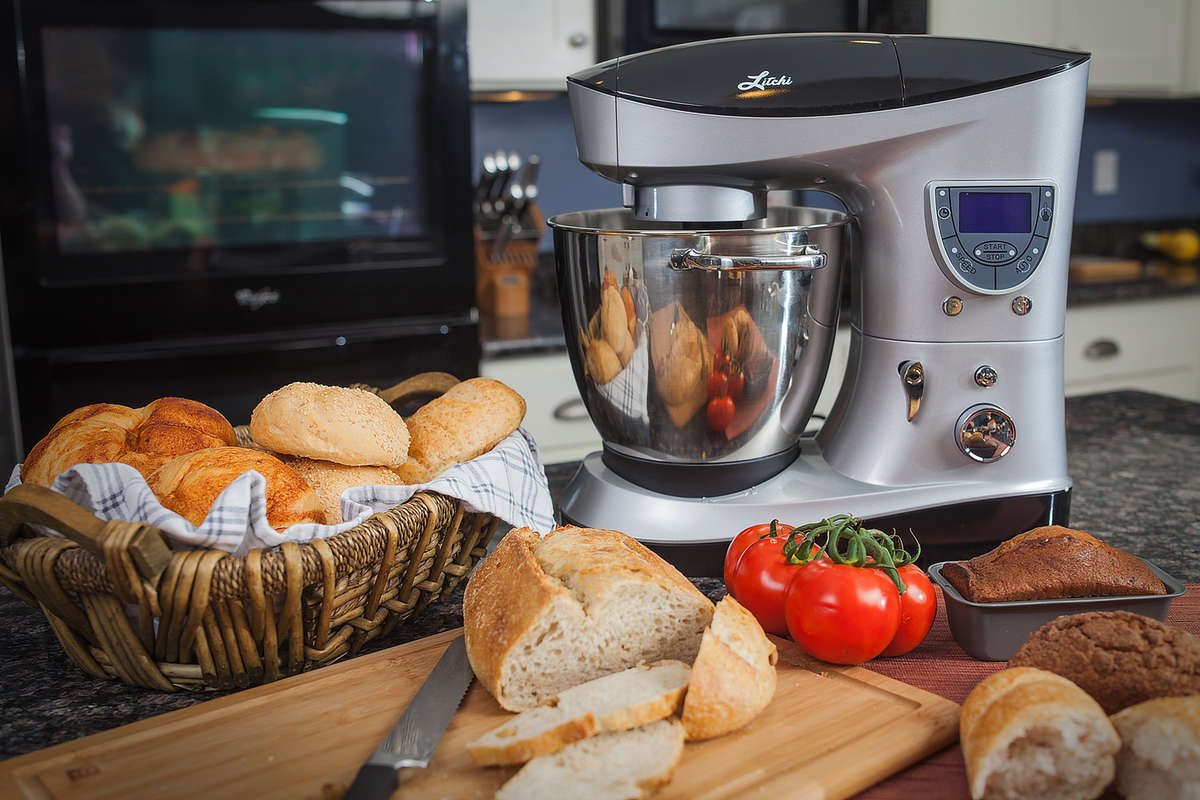 Why you need Litchi Cooking Stand Mixer SM1088?


Powerful Performance
Litchi Cooking Stand Mixer features 1000 Watts motor power and 750 Watts heating power under the mixing & heating bowl. It allows you mix and cook right in the bowl.

Easy to Use LCD Control Panel
LCD control panel offers you both manual and auto mode options. You can either set your desired speed, time and temperature manually or just turn to auto mode and select from 9 pre-set modes.

A Versatile Helper in Your Kitchen
This multi-functional chef machine SM1088M comes with multiple useful attachments: dough hook, mixing beater, whisk, 1.6 quarts/1.5L glass blender jar, meat grinder and sausage stuffer. BPA free splatter shield cover that is safer and easier to add ingredients!

Large Mixing and Cooking Capacity
It comes with 7.4 QT/7L mixing bowl and it has 3.1 QT/3L cooking
capacity, enough for leavening dough, stewing soup right in the bowl.

10 Speed Settings with Pulse Function
10 speed settings with pulse function (both low speed and high speed)
offer you more options for nearly any task from knead dough, mixing to
mincing meat, making icy juice and sausage making.

Durable and Sturdy
Its metal shaft makes the unit more durable. 6 suctions cups under the
seat makes sure your chef machine stay safe and won't move around on
your countertop.

Note: please keep the bottom of the cooking bowl dry while washing and do not immerse into the water.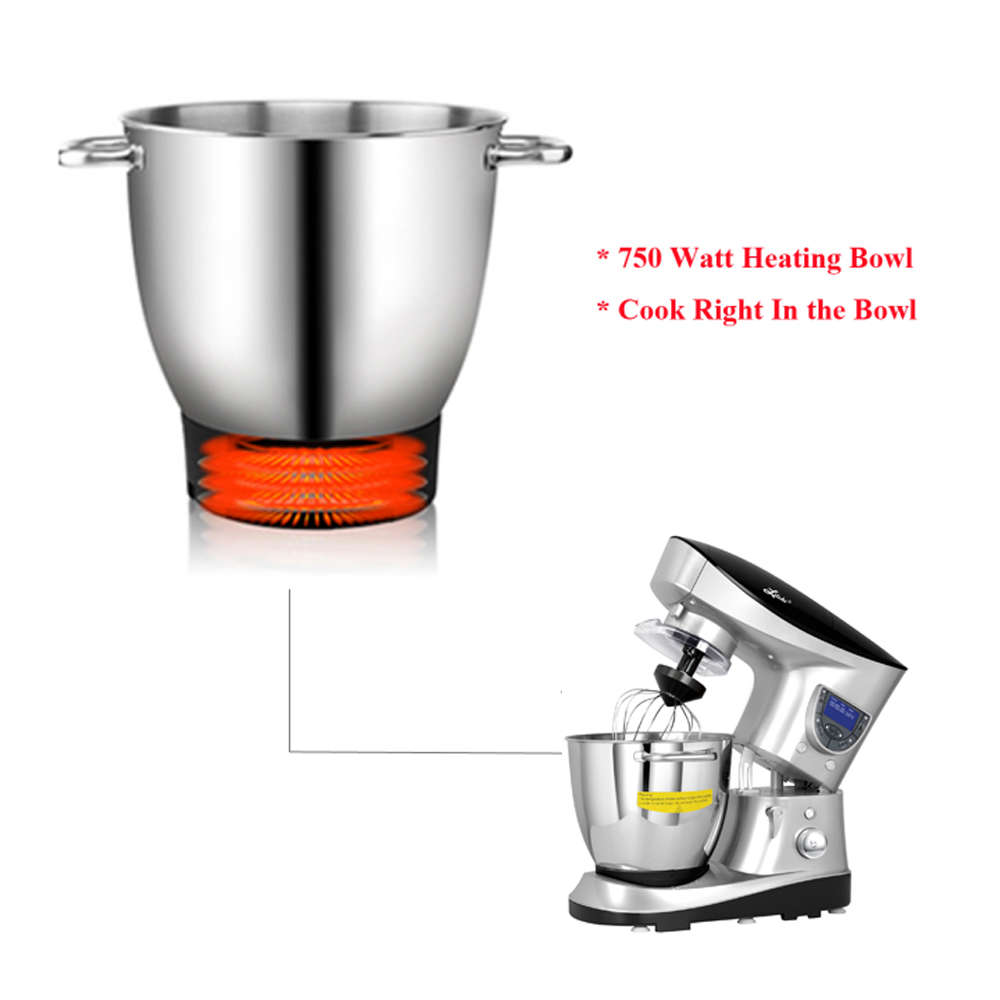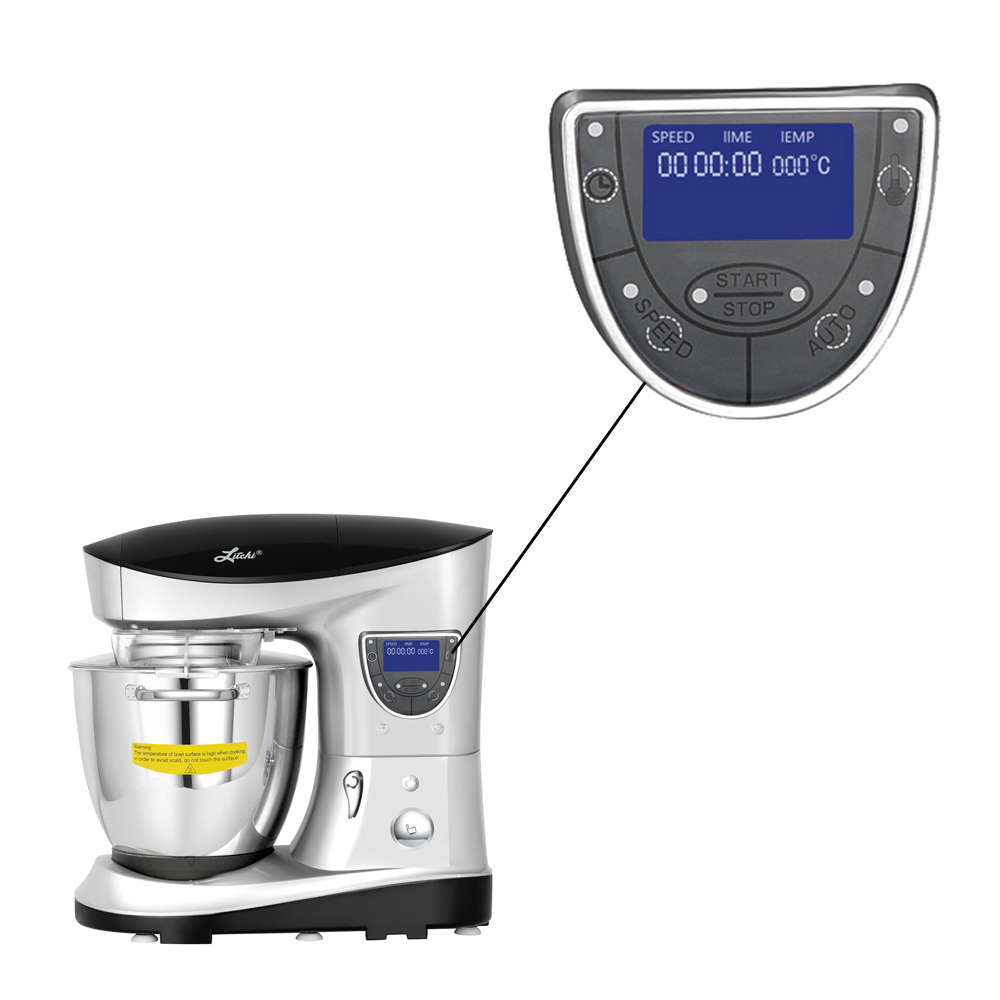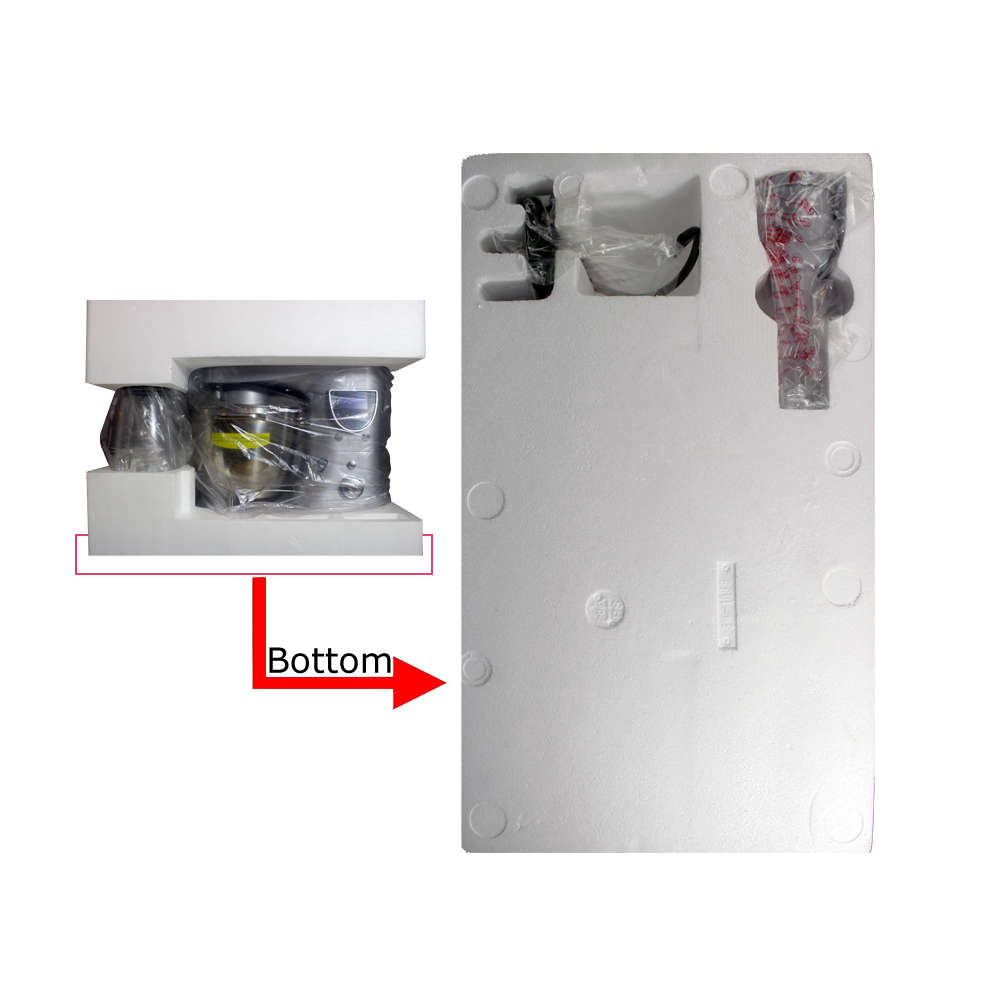 What Can You Do With Your New Standing Mixer? Take Notes!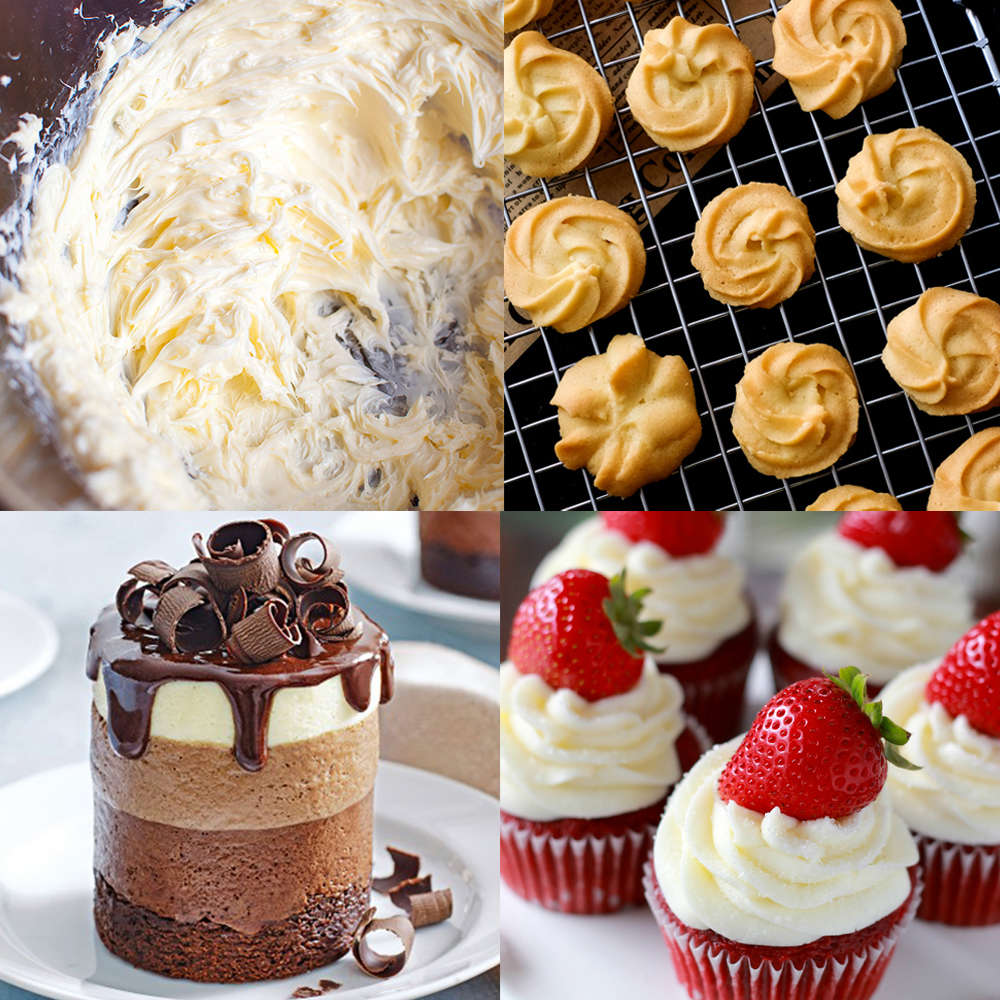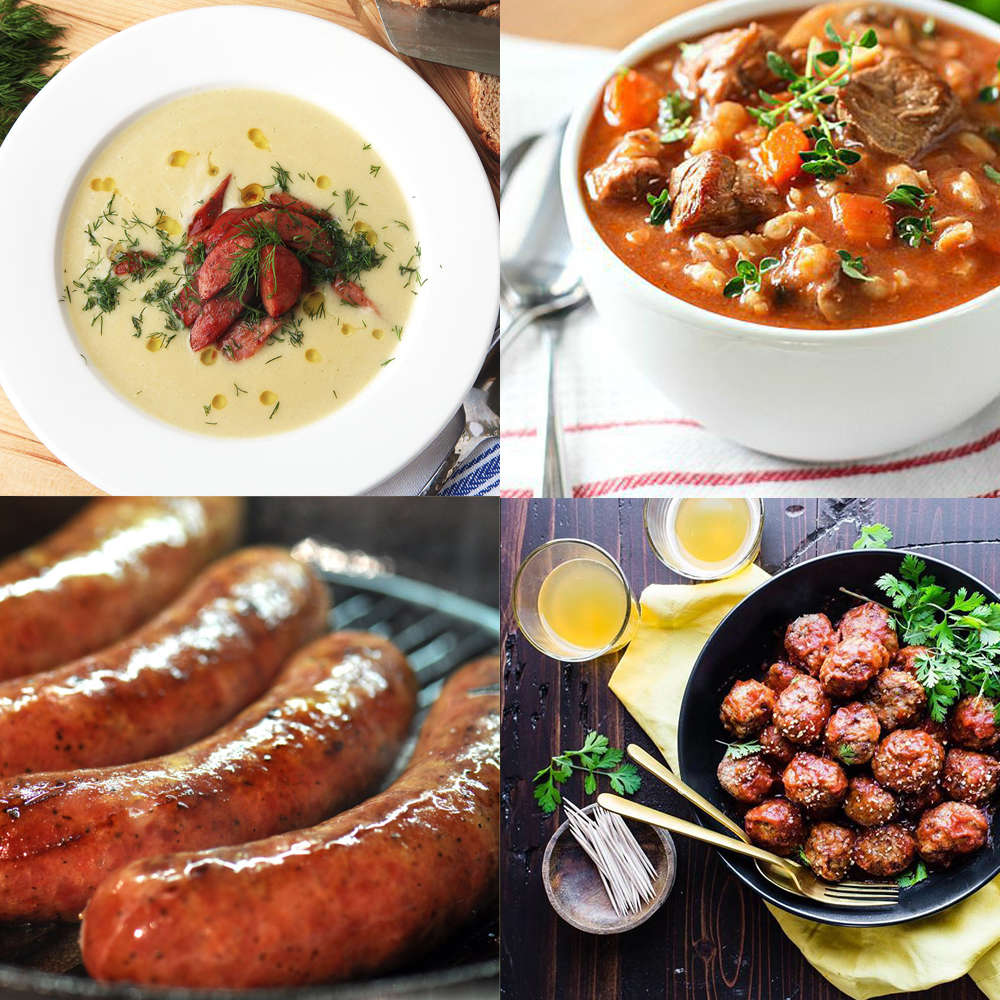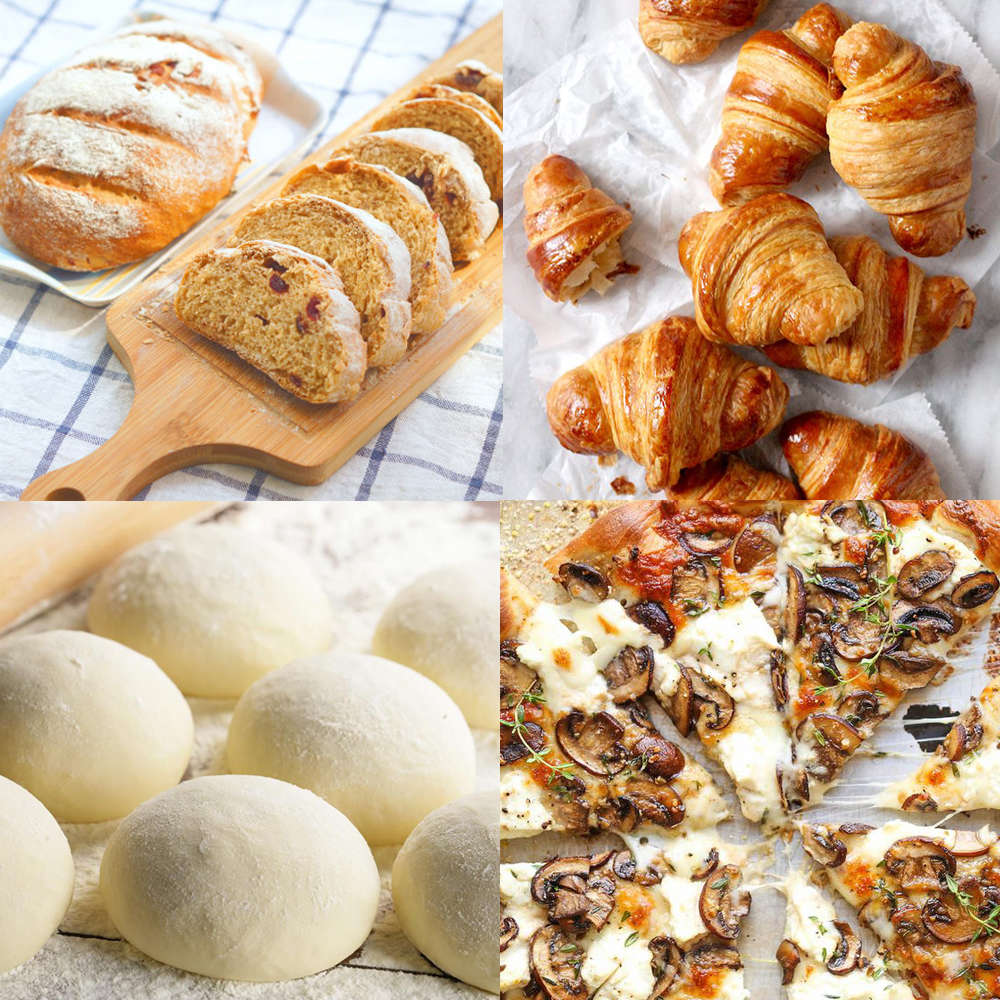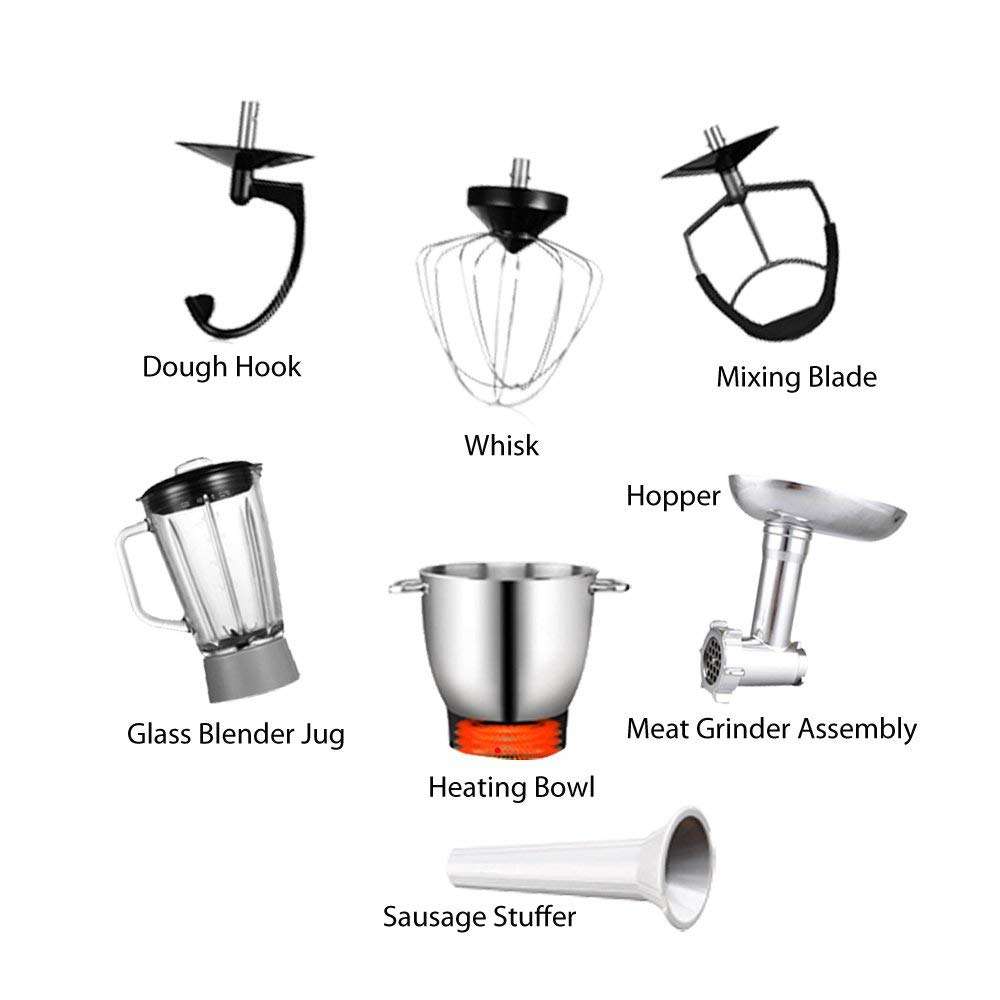 Make Your Own Bread! With the dough hook attachment, you can use the kind of flour you prefer, and add ingredients like cheese or raisins to make your very own, delicious, home-made bread!

Yummy Mashed Potatoes! Or mashed-anything really; just attach the mixing blade and choose your preferred speed depending on how rich and lumpy you prefer it!

Cakes & Various Desserts! Use the spherical 12-strand wire whisk to whip egg whites, butter, cream, sugar and make tasty cakes and desserts!

Your Kids' Favorite Cookies! Get some serious love from your children, right after you've used the flat beater to make them some of their favorite chocolate chip and vanilla cookies!

Sinful Sausages! You don't have to go out to get your hot-dogs, simply use our mixer's sausage stuffer to make your own!

Smoothies & Ice Beverages! The glass blender jar is the best way to make a healthy protein smoothie, a banana milkshake, or an icy beverage of your choice!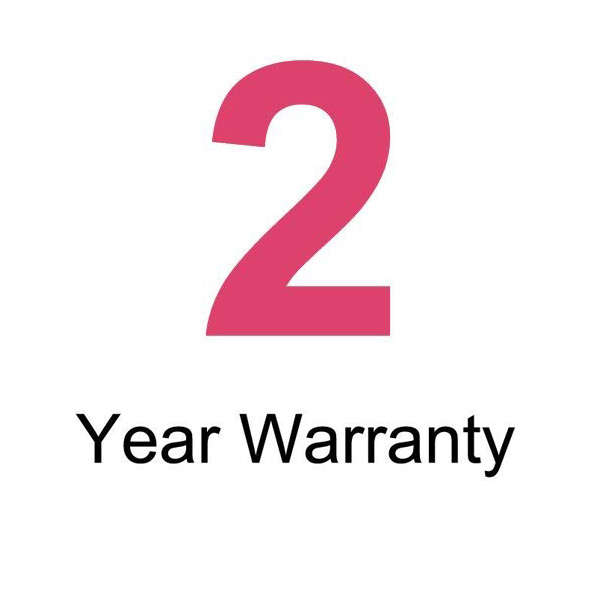 SATISFACTION GUARANTEE
If you're not pleased with your purchase, just contact us within 30 days and we will give you a refund or replacement. Check our Return & Refund Policy for more details.
Registration required
Terms & conditions apply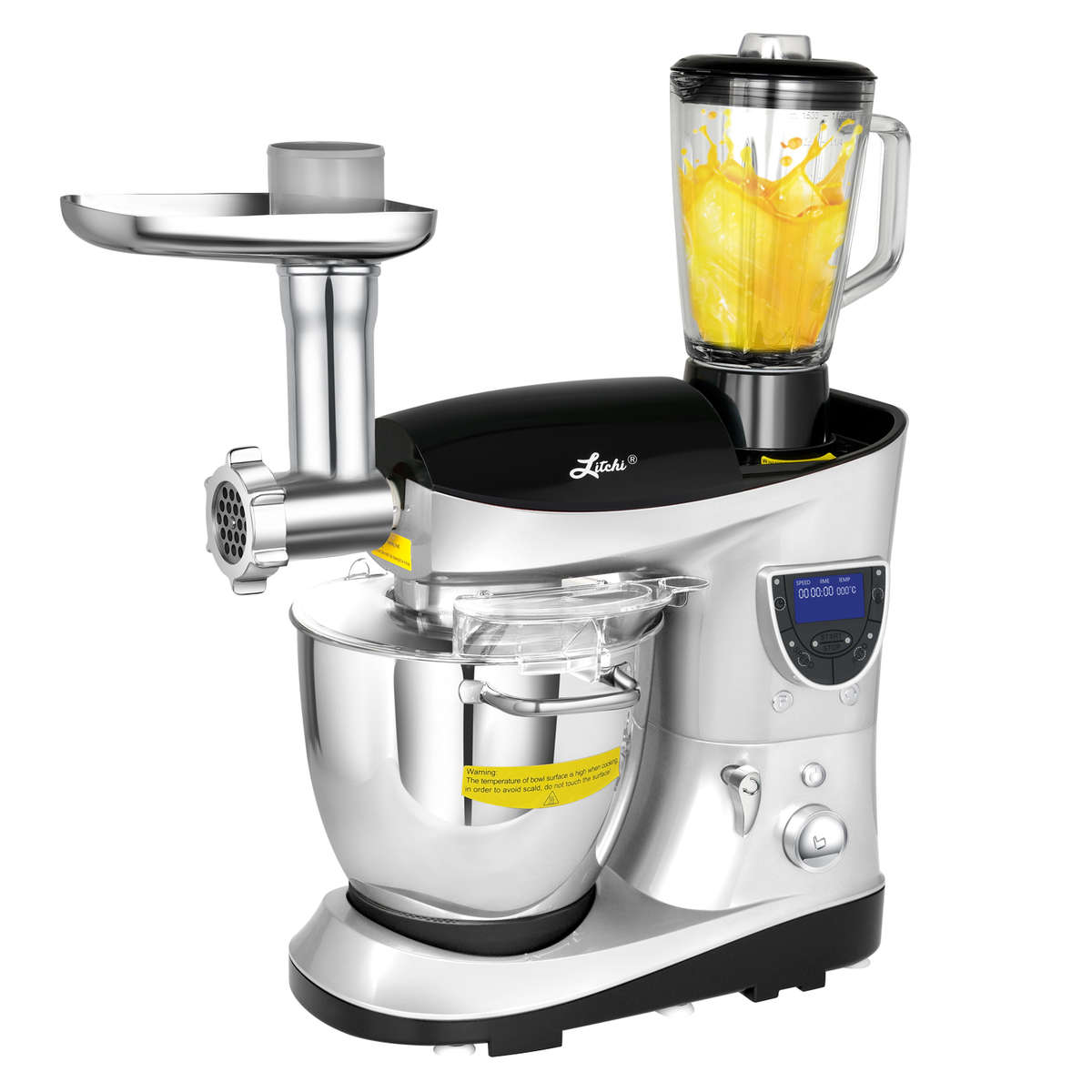 SPECIFICATION
Model: SM-1088
Rated Voltage: 120V
Rated Frequency: 60Hz
Rated Power: 1000W
Capacity: 7.4QT
Package Dimensions: 24x14.3x19 in
Package Weight: 29 lb
starsSo glad I chose this mixer.
I read up on the reviews and decided on this mixer. I love it and the price was so reasonable. I have been cooking ahead for Thanksgiving...homemade rolls, pie crust, and homemade noodles...all to put in the freezer. It is a workhorse and the 5.5 quart bowl is deep enough that it keeps ingredients from flying out even without the guard on. The controls are very simple to work, the head lifts up easily and the attachments are very easy to put on.
Great First Mixer
I have never used a Kitchenaid so I can't compare the two, but this mixer has everything I was looking for in a first stand mixer. I have made HEAVY doughs with it (ciabatta), butter, whipped cream, and cookies. It exceeded my expectations and has made baking easier so far! Ciabatta it a very thick bread dough that has to be in the mixer for about 15 minutes. The motor handles it fine. The motor area doesn't even feel warm or seem like it's overworked. I have made the bread a few times so far and each time the machine handles great. I do have to hold the base steady for the last minute or two when the dough starts slapping the sides, otherwise I can just start it and forget it till the end of the mix. I like that each of the six speeds are distinct (unlike my hand mixer). I feel like I have a lot of control over the strength of the mix I want. It does seem loud, but this is my first stand mixer so it might be normal. Overall I think this is an excellent mixer and a great first mixer.
Quality mixer
Nice mixer! I wanted to get a stand mixer for our beach home but didn't want to spend a lot of $$. I have a Kitchenaid mixer and I really like it but decided to give this a try since it was a lightening deal. I purchased the silver and it's very nice. I like the color and it's not too loud when running. The silver power knob was scratched and rough so I emailed the company and was sent a replacement right away. The attachments are not as "heavy" quality wise. They are thin and lightweight so time will tell how that will go but for the much cheaper price point I'm very satisfied.
Awesome! Works just as well as KitchenAid for less
Love it! I was going to purchase a KitchenAid, but after reading the reviews in this one I decided to go with it. Glad I did. I use it to make body butters and it cuts my time in half plus I can make triple what I used to. Very happy with this!