Litchi Immersion Hand Blender by 2 speed control with a continuous and pulse turbo function creates your endless culinary delicious!

300-Watt powerful hand blender blends ingredients for baby food,chunky salsa, smoothies, squash soup and mayonnaise in a flash!

Comes with 8" stainless steel blending arm, whisk, and 500ml food chopper as well as a BPA-Free 600ml beaker which is all you need to whip up some amazing dishes!

Dishwasher Safe & Compact Size & BPA-Free

Hassle-Free Warranty:

R

egister the product for 30 day money back guarantee and our exclusive 12-month warranty!!
4-In-1 Powerful Hand Held Blender on Litchi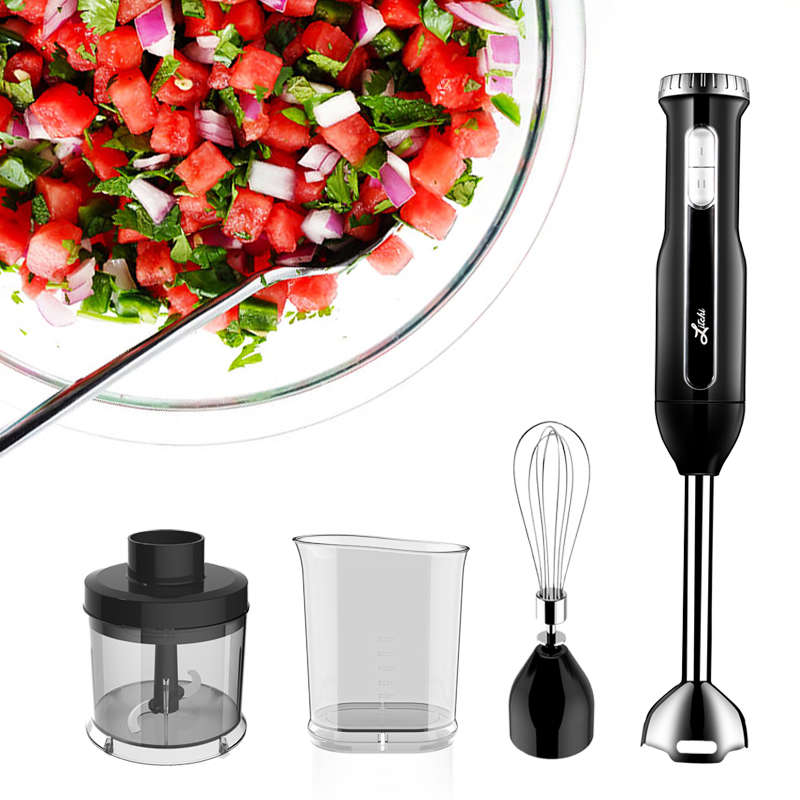 Designed to be the ultimate multi-functional, 4-in-1 immersion hand blender, this amazing kitchen accessory has everything you could ever wish for in a blender:
Stick blender shaft with S-Shaped blade &bell-shaped guard
Powerful 2-speed 300w motor
Comes with a whisk attachment
Comes with a 500 ml chopper bowl
Comes with a 600 ml blending beaker
Ergonomically designed 8" long blending arm
Easy to clean removable attachments
Comes with convenient drawstring storage bag!

Mixing, blending, and preparing food is now easier than ever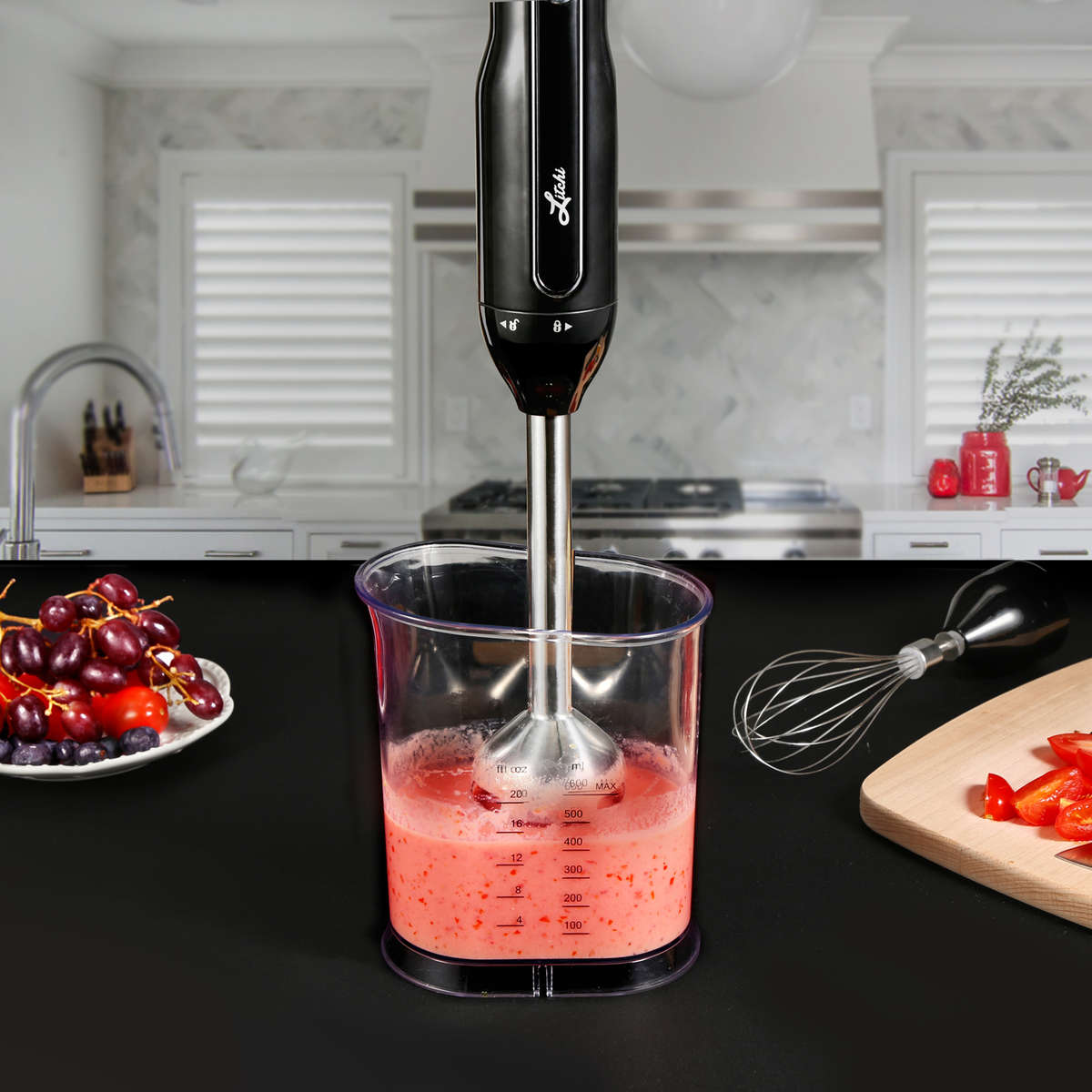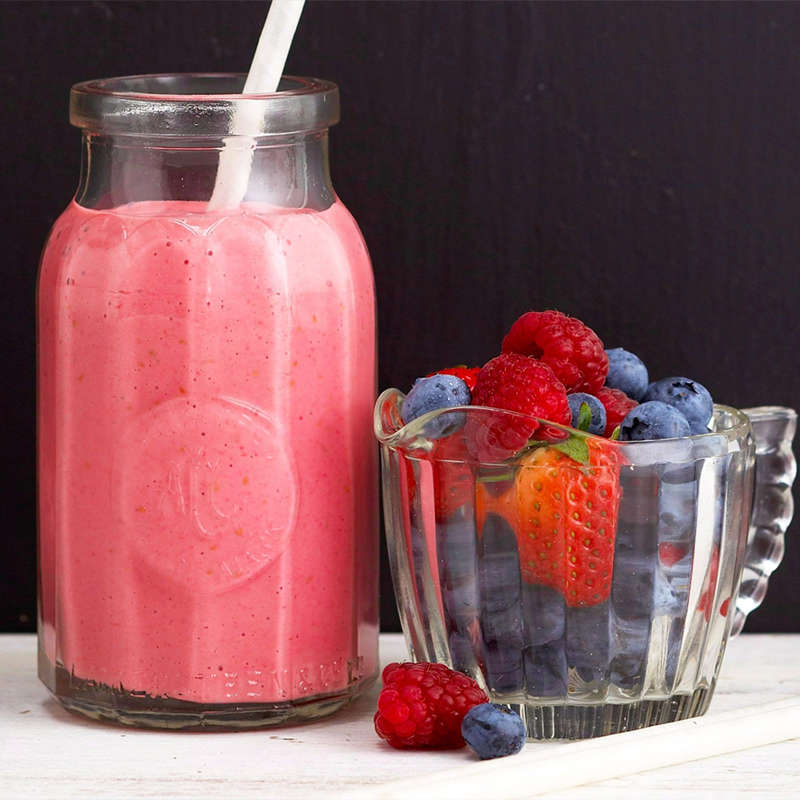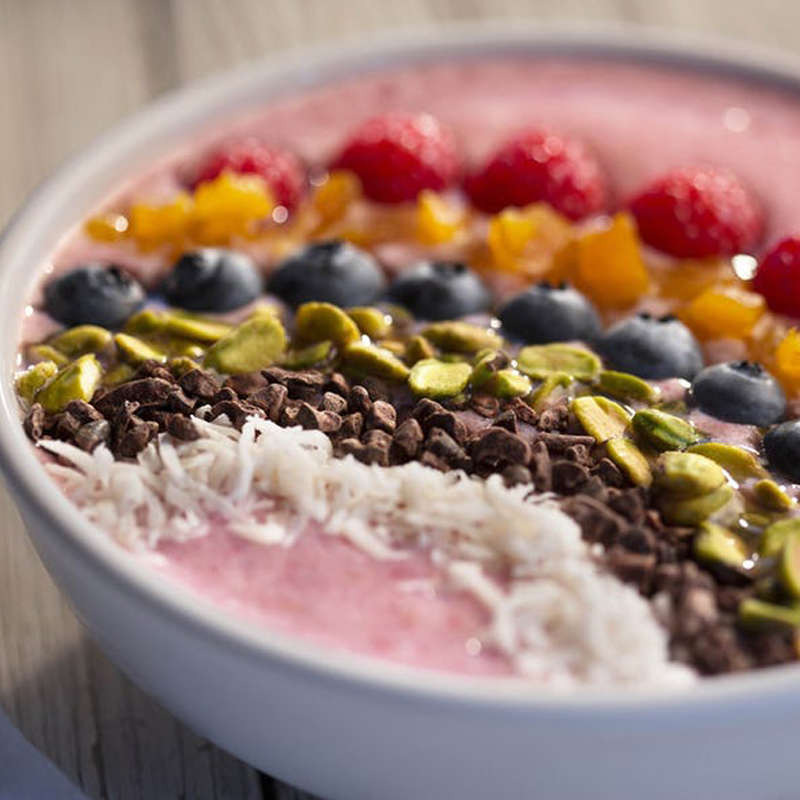 Ergonomically Designed 8" Long Blending Arm For Increased Reach
Unlike most other comparable blenders that have a shorter blending arm, this hand blender utilizes a longer arm design that allows it to easily reach into deeper and narrower utensils, like cups, pitchers, and large pots.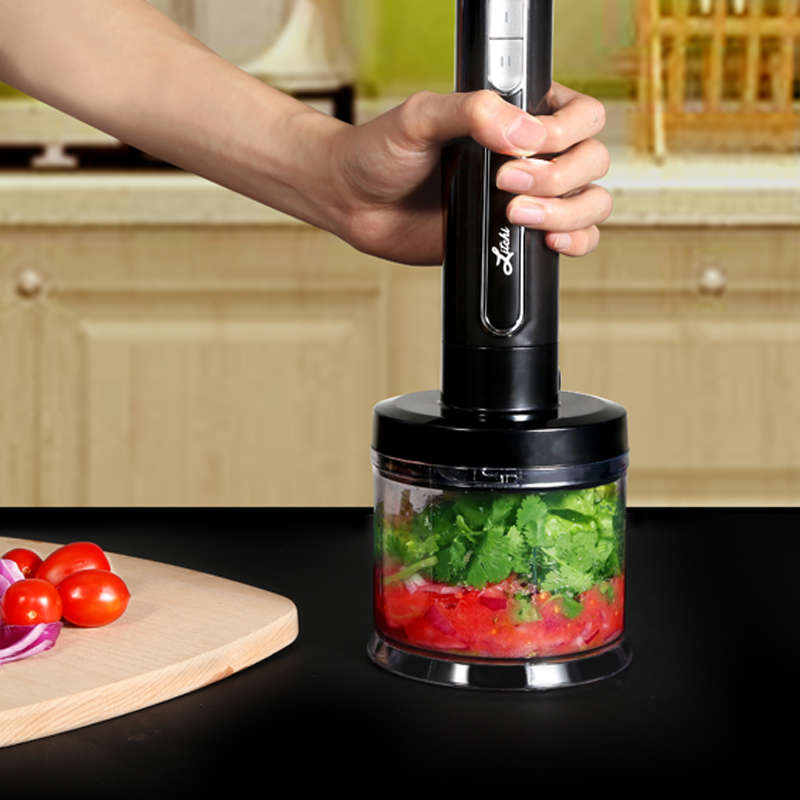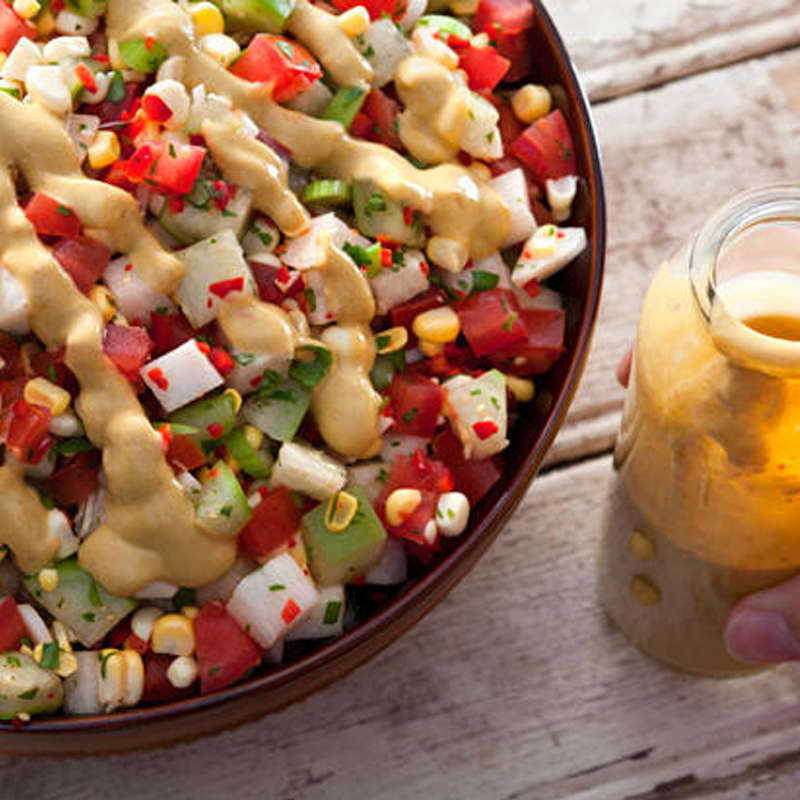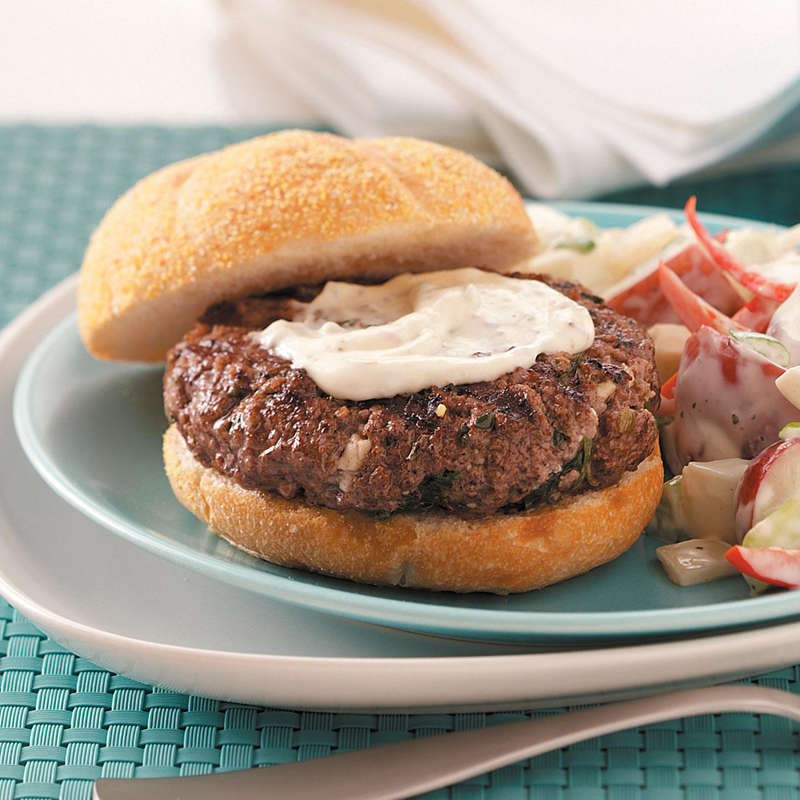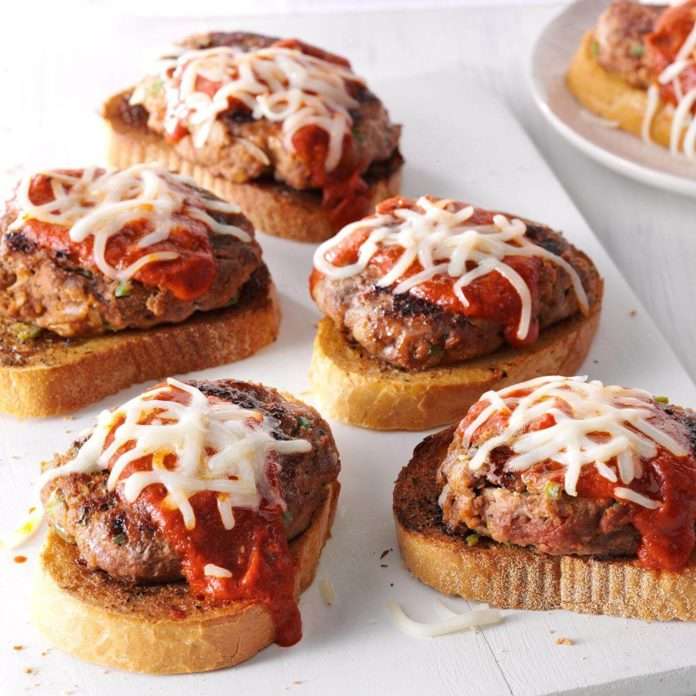 The Litchi blender set comes with a useful accessory- mini chopper, which is super powerful for chopping persillade, ax whole onion, mincing meat or fish without trouble, as well as mix very finely for garlic and parsley.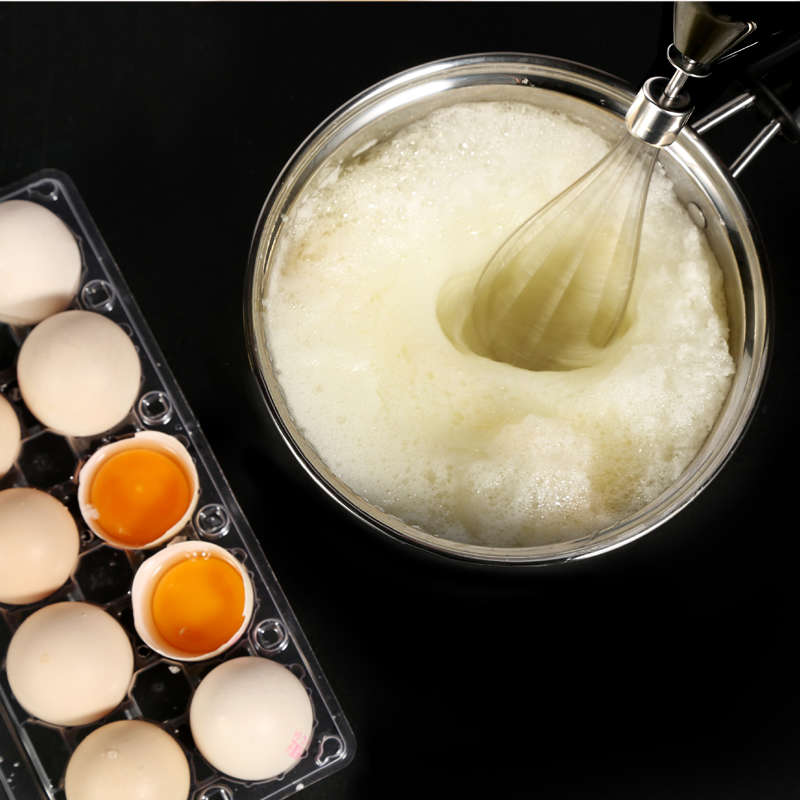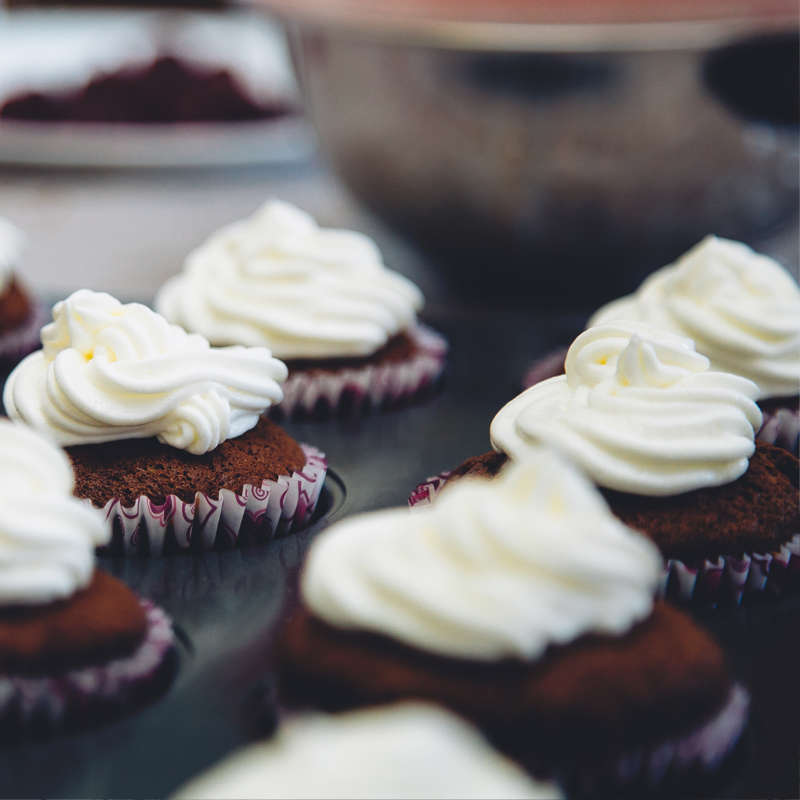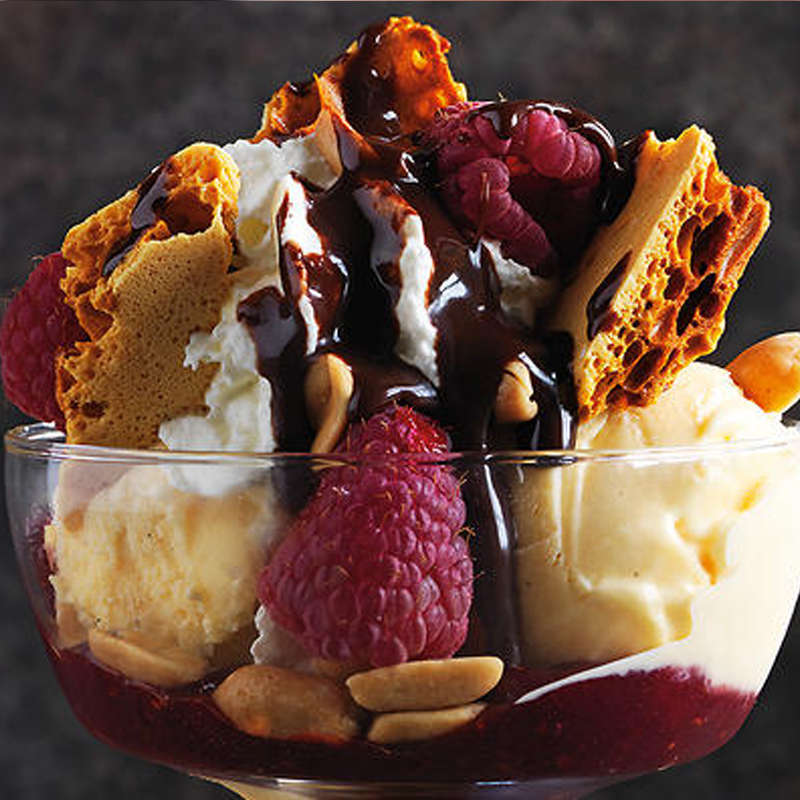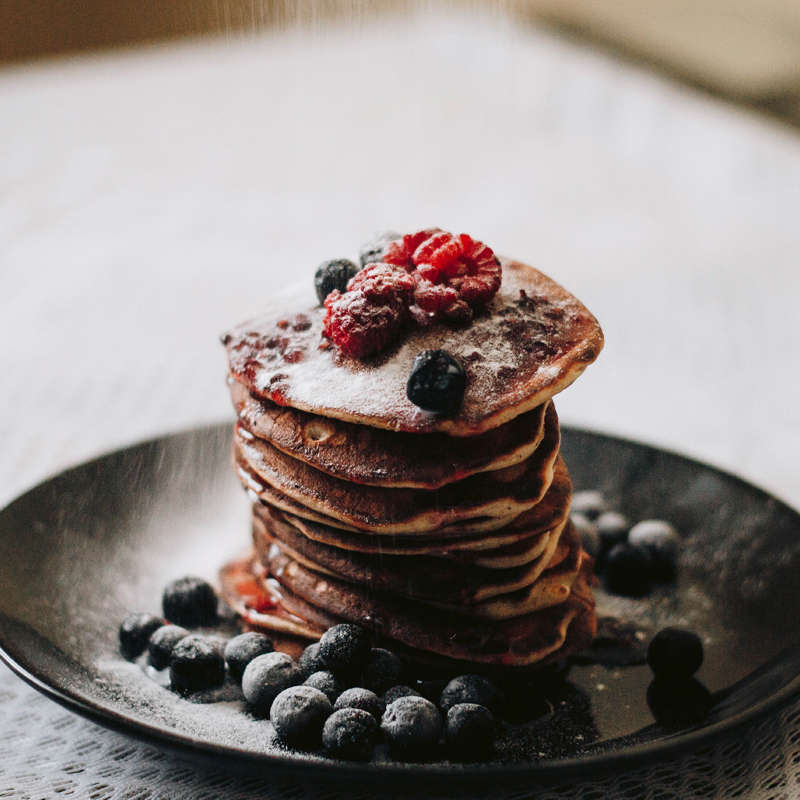 Blending pancake or cake batters, beating eggs, whipping cream or mayonnaise in a few seconds.
Litchi 4-IN-1 Hand Blender Set - The Versatile & Practical Kitchen Solution!
Aesthetically designed and does not take up space. It's very handy, good
grip by your hand. With 300 watt powerful, efficient engine, by 2 speed control with a continuous and pulse turbo function perfectly for blending
cake batters, evenly-mixed smoothies and chunky salsa, beating eggs,
protein shakes, salsas, broccoli soup, mayonnaise in a few seconds.
Moreover, it allows to change the speed to make different textures for
the soups. Quiet, no squirts and the mash especially for baby is smooth.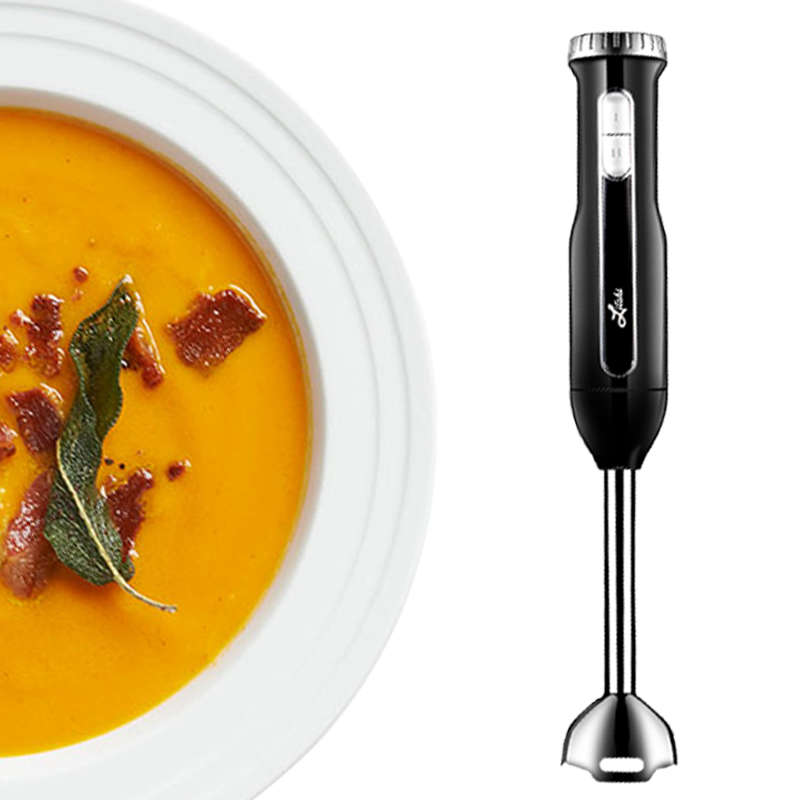 A Great Housewarming Gift Idea For Your Friends & Family
f you're looking for a thoughtful and practical housewarming present for one of your kitchen-dabbling friends or loved
ones, well, you just found it!

This amazing multifunctional 4-in-1 immersion hand blender
is a food preparation accessory no kitchen or home should be without - and a great gift anyone would love to receive!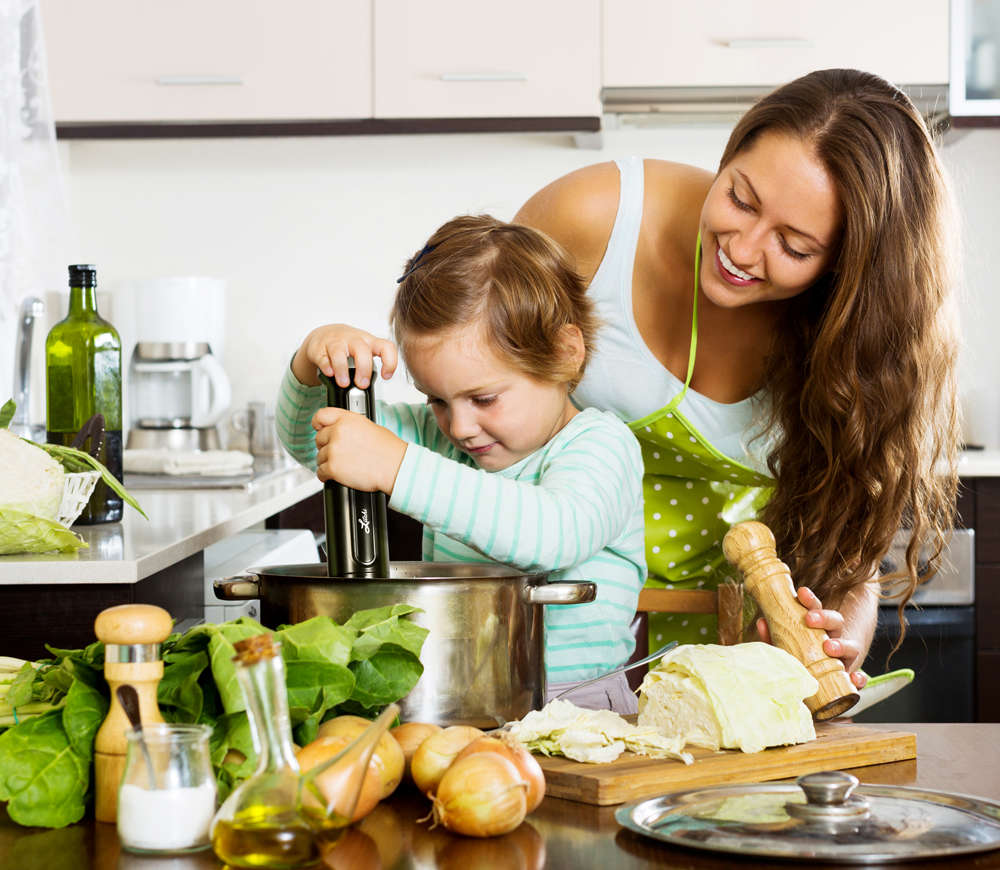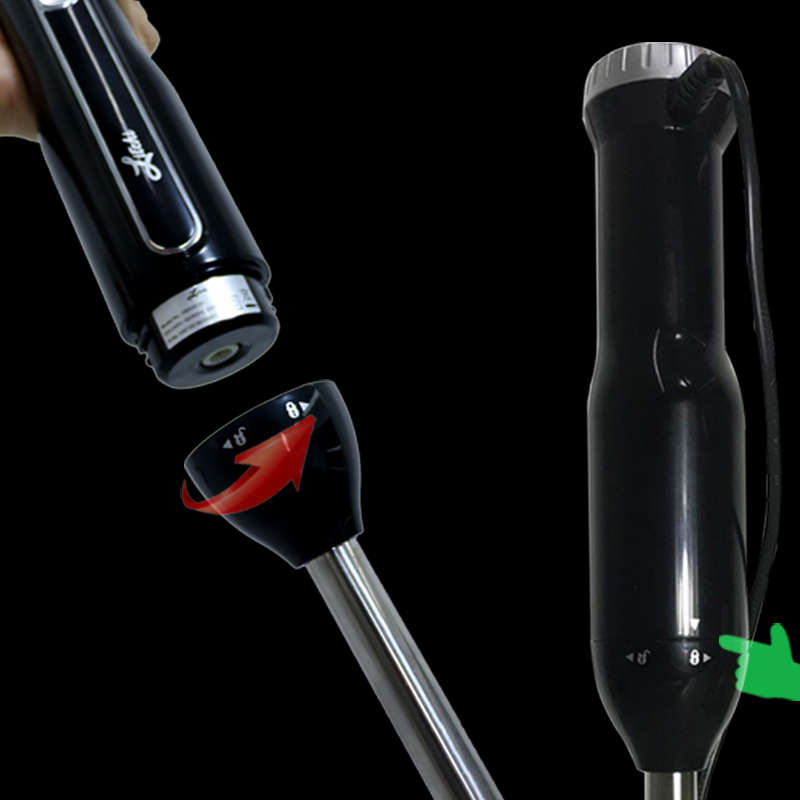 Locked Successfully Before Use
First, align the triangle with the unlock icon and connect the motor part with the attachment, then turn to lock it. When the triangle on the motor part is aligned with the lock icon, it's locked successfully.

Note: please add some liquid when blending;
please rest a while after continuous using 1 minute.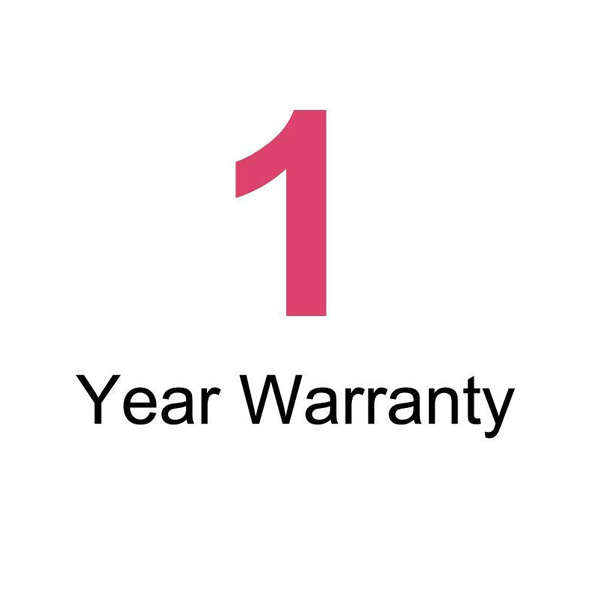 SATISFACTION GUARANTEE
If you're not pleased with your purchase, just contact us within 30 days and we will give you a refund or replacement. Check our Return & Refund Policy for more details.
Registration required
Terms & conditions apply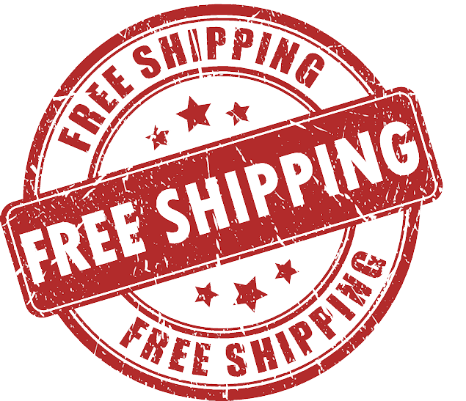 FREE SHIPPING

Products shipped out same day if order processed by 3pm ET, Mon – Fri excluding holidays. Valid for standard ground delivery only. Orders qualifying for Free Shipping will be identified with "Free Shipping".


The Magic Kitchen Tool - love it in stainless steel and black
Love this blender - it makes preparing soups a breeze. I had an earlier iteration of the Braun hand blender that was white plastic and this is definitely an upgrade in terms of how well the stainless steel part washes and how powerful it is. I also have a Vitamix but I find a hand blender indispensable!
fantastic
I like the fact you can detach the top from the bottom. so much easier for washing!
Powerful and easy to clean. I never use my normal blender any more.
Excellent value!
Love that this comes with the whisk and the cup. Makes life easy! Great value for a stainless steel blender stick. Most are twice the cost! Works very well.
Excellent Immersion Blender
This immersion Blender is a top quality product that comes with everything you need for Blending, Chopping, and Food Processing. Do not be fooled by its Low Price as you are getting a very powerful Hand Held Blender. I most highly recommend it and the seller as well.